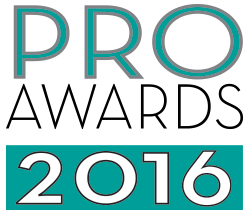 Campaign: Lollapalooza
Brand: Samsung
Agency: PMK*BNC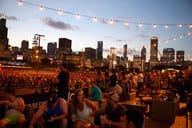 With its Samsung Galaxy Experience at Lollapalooza, the consumer electronics company ensured that owners of its Galaxy phones had a first-class experience at the three-day music festival and that all attendees were able to experience the benefits of Samsung's newest devices for themselves.
Working with agency PMK*BNC, Samsung set up its Galaxy Experience on the grounds of Chicago's Grant Park, where Lollapalooza was held July 29-31, 2015. Visitors were able to capture virtual shots on the Galaxy S6 mobile, listen to Samsung's Milk Music radio service, and design custom merchandise on Samsung devices, among other hands-on activities.
Galaxy owners were able to reap additional perks at the Galaxy Owners Lounge, adjacent to the Samsung Galaxy Stage. The lounge delivered a VIP experience, with exclusive access to prime views of the stage, complete with lounge seating, free food and drink, and even highly prized shaded areas (this was Chicago in the summer, after all). Owners were also invited to a birthday celebration for performer Charli XCX, where she played a DJ set and held a meet-and-greet; an album listening party, hosted by musician Gary Clark Jr., that doubled as a demo for Samsung's Level On Wireless headphones; and a surprise DJ set and meet-and-greet with performer A$AP Rocky and bandmates. And throughout the festival grounds, Samsung set up five wireless charging stations, an additional perk for Galaxy owners that also showcased the company's new charging technology.
To promote the Galaxy Experience before the festival and to those not attending, the was prominently positioned on Michigan Avenue, providing an additional opportunity for consumers to experience products first-hand and rewarding Galaxy owners with Lollapalooza tickets, devices, and other prizes.
Samsung's presence at Lollapalooza generated nearly 24 million media impressions and more than 21,000 hands-on device interactions. Almost two-thirds of visitors surveyed felt more favorably toward the brand as a result of the Galaxy Experience, and 83% expressed intent to buy or upgrade to a Galaxy device. In one-on-one interviews, Galaxy owners felt that the perks confirmed they'd made the right choice in mobile devices—which must have been music to the ears of Samsung executives.