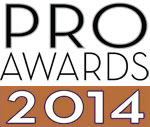 Campaign: FX "The Americans"
Brand: FX Television Network
Agency: Agency: AWESTRUCK Marketing Group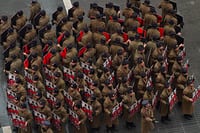 Times Square was transformed into Red Square—sort of—on a cold January day, as soldiers outfitted in KGB uniforms marched through and performed organized drills. No, it wasn't a national security issue; it was simply an event to promote the season premiere of "The Americans," the FX series about Soviet spies in the United States during the end of the Cold War.
On January 28, eight "commanding officers" chanted commands to their troop of 80 "soldiers" as they marched to one of Manhattan's busiest thoroughfares. FX and AWESTRUCK Marketing Group also bought time on a digital billboard in Times Square to display scenes from "The Americans." As the marchers performed their drills, they held up signs that together created a "billboard" with tune-in information, which was visible to people working in the nearby high-rises as well as to tourists and commuters on the street. FX recorded the stunt and by the next morning had distributed videos of the event online and via social media, extending the reach far beyond a few busy city blocks.
"Good Morning America" was among the broadcasters that covered the event. All told, the "invasion" generated more than 100,000 street impressions in Times Square, led to a rise in Facebook fans and drove social engagement around consumer posts of photos and videos.