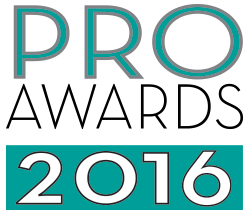 Campaign: #LoveTravels
Brand: Marriott International
Agency: IMG LIVE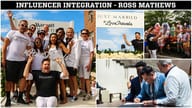 Despite scoring 100% on the Human Rights Campaign's Corporate Equality Index, Marriott found itself less popular within the LGBT community than its major competitors. To better court this audience, the hotel chain and agency IMG LIVE conceived Marriott #LoveTravels and made abundantly clear its approval of the Supreme Court's decision to legalize same-sex marriage.
Not only did Marriott sponsor the Capital Pride and Chicago Pride parades, but it also hosted weddings for two couples, one during each parade. And we mean "during" in the most literal sense: Each happy couple was married by TV personality (and minister) Ross Mathews atop a custom float designed to resemble a wedding cake and adorned with 200 feet of flowers.
Along with an altar, the float included seating for the couple's guests and a branded DJ booth. Trucks with "I Do" and "Just Married" billboards flanked the float, and more than 300 Marriott employees and their loved ones walked alongside, wearing #LoveTravels T-shirts and giving away branded sunglasses. The Prancing Elites dance team, made popular on cable network Oxygen, also accompanied the float. To ensure that the weddings weren't merely spectacles but also intimate events for the participants, Marriott gave the couples input into the flowers and music featured on the float, and the couples wrote their own vows. And to show that its LGBT pride extended beyond the parade routes, Marriott flew rainbow flags on its Washington, DC, and Chicago properties during Pride Week.
The campaign generated more than 291.8 million editorial impressions and nearly 22.3 million social impressions. The DC parade attracted more than 150,000 attendees; the Chicago parade, more than 1 million. By wooing them with the weddings, Marriott seems to have won them over: In a 2015 study of 4,600 LGBT travelers by Community Marketing, Marriott scored highest among the top five hotel brands in terms of outreach to their community; in 2009 it had ranked last.
And let's not forget that the Marriott float won the Judges' Pick Award and the Best Float and Contingent Award at the Capital Pride parade—two more reasons Marriott should be proud of its campaign.
Silver Best Multicultural/Lifestyle Campaign: PMK*BNC Samsung Essence Festival
Bronze Best Multicultural/Lifestyle Campaign: Match Marketing Group, Progressive Insurance Flo's Chop Shop