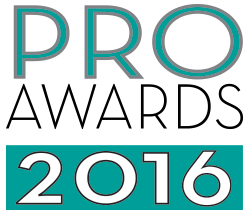 Campaign: HP—Meghan Trainor "That Bass" Tour
Brand: HP Pavilion x360
Agency: Infinity Marketing Team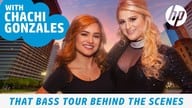 Meghan Trainor's breakthrough hit was "All About That Bass." As the title sponsor of her 2015 North America "That Bass" Tour, HP tried to make it at least somewhat about that HP Pavilion x360 notebook too.
HP had recruited a number of influencers with significant social followings, such as actors Marcus and Cody Johns and Robby Ayaloa, dancers Les Twins, and hairstylist Kristin Ess, to co-star in the video to Trainor's second single, "Lips Are Movin." Throughout the tour, HP and Infinity Marketing Team reunited Trainor with some of those influencers, then filmed the get-togethers backstage along with other behind-the-scenes moments. These resulted in a series of YouTube, Instagram, and Vine videos—great for viewing on the Pavilion x360, of course. The influencers promoted the videos on their own channels as well. The campaign also partnered with MTV to create two custom MTV.com news clips, which were shared across the cable network's social media channels.
Another 50 influencers were invited on the tour to post additional social content and invite their own followers to post footage from the tour with the hashtag #BendTheRules, continuing the momentum of HP's #BendTheRules campaign from holiday 2014. And at each of the 17 tour stops, HP set up a station where fans and local influencers could use a Pavilion x360 to create a custom photo with Trainor; not only were these printed onsite and turned into souvenir lanyards, but they were also emailed to the fans for social sharing, along with x360 special offers. The campaign culminated in a documentary, made using the fan-generated footage in a way that "bent the rules" regarding how tour documentaries are made, that was shared by more than 250 influencers on their social channels and by HP on paid media.
HP had hoped to generate 500 original social posts during the six-week tour; its influencers ended up delivering 1,200, which generated more than 200 million impressions. It had expected 10,000 fans to interact with the Pavilion tablets at the tour stops; more than 22,000 did so. And while its goal had been 250,000 social likes, 10,000 shares, and 3,500 comments, it received 537,000 likes, 27,000 shares, and 8,000 comments. Not only were lips moving, but so were fingers across keyboards.