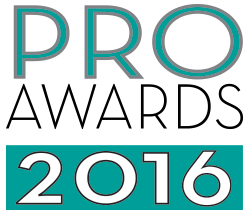 Campaign: Westernunion.com American Dream Sweepstakes
Brand: Western Union
Agency: Quirk Creative

Many people still associate Western Union with telegrams (never mind that it discontinued telegrams 10 years ago). The financial and communication services provider wanted to increase awareness of its online and mobile services among its target market, made up largely of immigrants and the children of immigrants. To do so, it tapped into a concept at least as old as the 164-year-old company itself: the American Dream.
From February to December 2015, it ran a sweepstakes offering 48 cash prizes to help consumers realize goals that were part of the American Dream: $65,000 for a down payment on a home, $30,000 for a car, $35,000 for a year's tuition. To enter, people simply had to use westernunion.com or the WU App. To kick off the campaign, it created a video, "Americans Still Dream," featuring a multicultural, multilingual group of Americans it spoke with during a 13-flight, 6-day trip across the country.
Animated and digital display banners promoted the sweeps, as did postcards and flyers at events, platform and bus-interior signage in six key markets, and social media posts that invited consumers to share their American Dreams. Six pages of relevant content, such as how to buy a home, on its website helped with SEO, and to engage with those who had ties to India, it partnered with a Bollywood star.
The first of two follow-up videos profiled three sweepstakes winners and how they planned to use their prizes: One was going to have eye surgery, another was reuniting with family in Mexico, and the third planned to go backpacking before being deployed overseas. For the third video, Western Union employees—from the CEO to engineers—spoke about the significance of the American Dream to their lives.
The diversity and emotional appeal of the campaign resulted in roughly 2 billion impressions across all channels, including 100 million earned media impressions from coverage in media as diverse as Forbes and Huffington Post. The videos received 2 million views, and the campaign generated 1.2 million visits to the sweepstakes landing page, which had a 350% higher conversion-to-purchase rate than westernunion.com's home page.