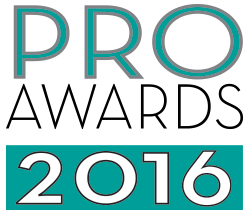 Campaign: More Good Days
Brand: Ford Motor Co.
Agency: GTB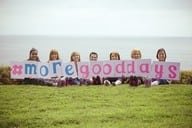 Ford began raising awareness of, and money for the fight against, breast cancer in 1994. In the decades since, myriad other companies have participated in Breast Cancer Awareness Month efforts as well, and a backlash has arisen against corporate "pink-washing." Through its Ford Warriors in Pink initiative, the auto manufacturer wanted to continue aiding its breast-cancer related nonprofit partners, Susan G. Komen, The Pink Fund, Young Survival Coalition, and Dr. Susan Love Research Foundation, and those affected by the disease while distinguishing itself from other corporate breast-cancer awareness programs.
To that end, Ford worked with agency GTB, formerly Team Detroit, to launch More Good Days, providing free services to help breast-cancer patients and their loved ones improve the quality of their life. Warriors in Pink partnered with transportation provider Lyft and 35 treatment centers across the country to give free rides to patients needing help getting to and from treatment appointments. It launched Meal Train, an online organizational tool to help caretakers with meal delivery, child care, and household chores. What's more, the Warriors in Pink website featured articles suggesting ways to improve the days of both patients and their family and friends, and it continued to sell a full line of apparel and accessories, all proceeds of which went to one of Ford's four nonprofit partners, as chosen by the consumer at checkout.
Ford also implemented a sweepstakes in which it gave away four "good day" packages, which included flowers, gift cards for a spa and gas, and a gift bag, each month for eight month, with all entrants eligible for the grand prize, a 2015 Mustang. And throughout the year it hosted surprise events and giveaways at treatment centers nationwide.
To promote the campaign, Ford leveraged its partnerships with celebrities and other companies, bought digital ads, and benefited from earned and social media. For instance, video of its "surprise and delight" treatment-center events was distributed online, and stories from its annual Models of Courage retreat, which brings together 20 breast-cancer survivors and their "co-survivors," were shared through national, local, and social media.
More than 2,000 free Lyft ride were offered, more than 30,000 meals were provided via Meal Train, and more than $130 million was raised for the nonprofit partners. The "surprise and delight" videos received more than 13.5 million views, and Ford estimated that the campaign directly influenced the sales of more than 2,500 vehicles, no doubt aided by the increase in Ford's favorability rating by 8.3 percentage points.
Silver Best Cause-based Campaign:Legacy marketing for Jameson Black Barrl & Movember Partnership
Bronze Best Cause-based Campaign: ignition for Special Olympics Unified Relay Across America