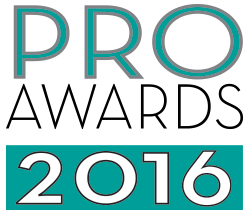 Campaign: Special Olympics Unified Relay Across America
Brand: Special Olympics International
Agency: ignition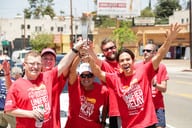 Since 1981, the Law Enforcement Torch Run (LETR) has raised funds for and awareness of the Special Olympics, as well as carried the games' "flame of hope" into the opening ceremonies of local, state, national, and world competitions. For the 2015 Special Olympics World Summer Games in Los Angeles, the first time the United States had hosted the games in 16 years, both LETR and the Special Olympics wanted to celebrate in a big way. With the help of agency ignition, they managed to get the entire nation involved, literally, with a torch relay that stopped in every state over the course of 46 days.
Although planning of the event began in November 2014, it wasn't until May 26, 2015, that the actual relay kicked off, with three torches and routes, beginning in Augusta, ME; Washington, DC; and Miami; all three routes culminated in L.A. The torchbearers donated to the Special Olympics in return for the honor of carrying the torch either a half-mile by foot or five miles by bike. Each leg of the relay was led by a group of Special Olympics athletes, performers, media personalities, and other notables, among them eight-time Winter Olympics medalist Apolo Ohno, pro basketball player Damian Lillard, and TV host Maria Menounos. These "co-captains" also served as spokespeople and encouraged donations and participation from spectators. Officers from the Los Angeles Police Department and the Los Angeles County Sheriff's Department volunteered as ceremonial escorts on all three routes during the entire relay. Welcoming ceremonies and community celebrations, complete with live performances and celebrity guests, greeted the torches throughout their routes.
This was the first nationwide fundraising event for the Special Olympics (most fundraising is done on the local level), and it was a runaway winner. More than 10,000 torchbearers participated, raising $1,674,748. As well as generating funds, the relay generated awareness: It garnered more than 3 billion media impressions, with coverage from ESPN, ABC News, the Los Angeles Times, and the Chicago Tribune, among many others