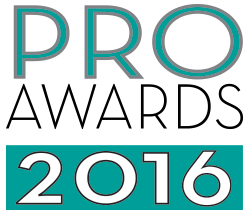 Campaign: Jameson Black Barrel and Movember Partnership
Brand: Pernod Ricard, Jameson Irish Whiskey
Agency: Legacy Marketing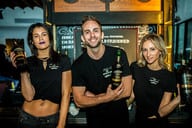 Drink cocktails to help raise money for men's-health charity Movember Foundation: That's a cornerstone of a campaign created by Jameson Irish Whiskey and Legacy Marketing. As well as increasing money and awareness for Movember Foundation, the promotion was designed to highlight Jameson's newest product, its Black Barrel blend.
To target both bartenders and consumers, primarily men 25-34 years old, Jameson's 35 full-time brand ambassadors reached out to 830 drinking establishments across the country in October and November 2015. They provided cobranded Jameson and Movember point-of-sale collateral and worked with bars on creating special events and promotions. For instance, because Movember Foundation came to prominence by encouraging men not to shave in November as a way of raising awareness of prostate cancer and other men's health issues, a number of bars hosted a Shave the Date event on Nov. 1, in which barbers gave free shaves—presumably the recipients' last shaves until Dec. 1—and Jameson gave away samples, T-shirts, and moustache-themed freebies while encouraging attendees to donate money to the foundation. Bartenders were also encouraged to forsake shaving for the month, as well as to create a cocktail made with Jameson, with their bars donating $1 for the sale of each signature drink.
Some of the mixologists were invited to show off their creativity at one of four Movember bartending competitions, where a panel determined the best locally inspired cocktail featuring Jameson Black Barrel. At the end of each event, Jameson made a donation on behalf of the winners and runners-up. Jameson also hosted 15 "Bartenders Balls," trade events where, in addition to educating and celebrating bartenders, the brand incorporated specialty cocktail bars, Movember sign-up stations, and on-site branding.
All told, 6,370 bartenders attended Jameson Black Barrel/Movember events, and the brand distributed 23,618 Black Barrel samples to bartenders and consumers at events throughout the campaign. In markets with Movember events, on-premise depletions for Black Barrel rose 38.3% from the previous year. And Jameson raised $329,088 for Movember, making the brand a top sponsor for the nonprofit for the second year in a row.