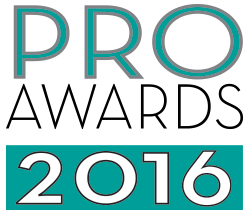 Campaign: Fallout 4: The Most Groundbreaking Game Release of All Time
Brand: Fallout 4
Agency: Fearless Media
When you're touting your video game as "The Most Groundbreaking Release of All Time," it better command attention and have at least a hint of self-deprecating humor. For the release of Fallout 4, Bethesda Softworks called on Fearless Media for help—and the agency turned to a master of self-deprecating humor, Conan O'Brien.
Not only does O'Brien's program, Conan, on TBS have a solid base of millennial viewers, but it also regularly features a segment called "Clueless Gamer," in which O'Brien (the titular gamer) and celebrity guests try out new games.
Working with "Team Coco," the TV series' official website and YouTube channel, Fallout 4 created a fully branded on-air segment of "Clueless Gamer" that became Conan's first-ever branded cold open. O'Brien, outfitted in a Vault jumpsuit similar to those featured in the game, played Fallout 4 during an eight-minute segment, which was followed by a 30-second commercial for the game.
To amplify the impact of the segment, Fearless had negotiated for organic and paid posts across Conan's Facebook, Twitter, Instagram, and YouTube pages leading up to the on-air segment as well as for additional posts afterward. This tactic resulted in more than 860,000 views on social media and TeamCoco.com in the two days following the broadcast airing, not to mention subsequent views, comments, likes, and shares, as the content continues to live online.
The campaign results justify the hype. Bethesda shipped out more than 12 million copies of Fallout 4 on the first day of its release, accounting for more than $750 million in sales.
Silver Best Campaign Targeting Millennials: Fluent for Coffee-mate #coffeelife
Bronze Best Campaign Targeting Millennials: Sid Lee Amsterdam for the Electrik Absolut House