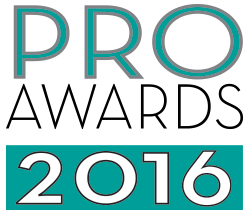 Campaign: Absolut Electrik House
Brand: The Absolut Company
Agency: Sid Lee Amsterdam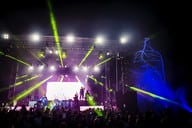 To launch its limited-edition Electrik bottle, vodka brand Absolut threw a party—a four-hour house party in Los Angeles for 600 guests. The 20-something urbanites that Absolut wanted to reach continually crave new, thrilling experiences. With the help of agency Sid Lee Amsterdam and partnerships with more than 40 creative-technology innovators, Absolut made sure the party did just that.
Built from a 7,000-square-foot warehouse shell, the Electrik House was designed to resemble, well, a house. But not just any house. When they arrived, the guests—who included key social media influencers—were given wearable tech that used biometric data to measure their energy level. Every time the collective energy of the guests spiked, the house revealed a new interactive surprise.
The first spike in energy released bartender drones, which aided the human mixologists by dispensing shots of Absolut from custom pourers. The second energy spike turned on a statically charged floor in the "den," creating a literally hair-raising experience—and fabulous photo ops that guests were delighted to share via social media.
The subsequent energy spike unlocked an interactive dance floor. Not only did the lights on the floor react to guests, but the floor also triggered a smoking fireplace, a ceramic moose head with lasers shooting out of its eyes, and the reveal of Compressorhead, a band made of robots controlled by a digital interface. The next spike opened the door leading to the backyard, where electronic-music duo Empire of the Sun performed. For the finale, a 40-foot-high Tesla bottle, made with live electricity and controlled by Empire of the Sun, was unveiled.
Guests eagerly spread the word about the bash, generating 1,200 social mentions. Those, along with the 180 million media impressions generated, led to Absolut gaining 7,900 new social media fans. And as proof that people remembered not just the party but also who threw it, sales of the Absolut Electrik bottle exceeded goal by 150% in the first month alone.