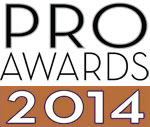 Campaign: World Vision Experience Kisongo Trek Tour
Brand: World Vision
Agency: MRA experiential tours & equipment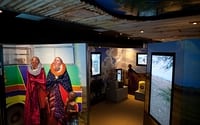 To show just how much of an impact sponsorship and donations have on the life of a child in an underdeveloped community, nonprofit organization World Vision and MRA experiential tours & equipment took potential donors and sponsors to the villages of Tanzania—or rather, brought a Tanzanian village to them.
World Vision visited 32 cities across the United States with a massive trailer that included a recreated Tanzanian bus. Guests—primarily families with children, high-school groups, and empty-nesters—who had registered for an RFID-enabled bus ticket boarded the bus and scanned their tickets to begin a virtual ride from Tanzania's Arusha bus terminal to the jungles of Kisongo. As footage taken by World Vision was fed to the TV screens that served as the bus "windows," visitors experienced a 360-degree visual of the actual ride.
Upon "arrival" in Kisongo, visitors were welcomed by Maasai elders via footage on life-size video screens and introduced to Bobayetu, a 13-year-old boy who, again via video, led visitors through World Vision's trailer so that they experienced a day in the life of a Tanzanian village. Much of the tour was hands-on; for instance, by lifting a 20-pound jug of water, visitors not only activated a screen showing a Tanzanian girl lugging the same jug to her home but also experienced the difficulty of the daily task.
At the end of the tour, Bobayetu encouraged visitors to sponsor a child through World Vision. Interactive touchscreens near the exit enabled guests to make a donation then and there, while the experience was still fresh in their minds. In addition, World Vision captured data from guests throughout the exhibit, beginning with the RFID bus passes, which allowed for email opt-ins and follow-up messaging.
World Vision captured 10,000 leads and email addresses from the tour's 39,500 visitors. Not only did the campaign raise $1.08 million, but it also led to sponsorships for 721 children, proving the effectiveness of the age-old storytelling advice "Show, don't tell."