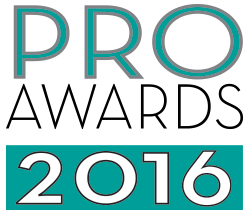 Campaign: Senior Skip Day Presented by Humana
Brand: Humana
Agency: GMR Marketing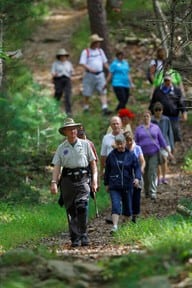 "Senior skip day," in which high school seniors en masse ditch school for a day, has become something of a tradition. While school administrators see nothing praise-worthy in the practice, insurance company Humana did—sort of. It promoted its own Senior Skip Day to real seniors—adults 62 and older—to encourage them to "skip out" of their sedentary routine and get active at one of the USA's 400-plus national parks.
While Humana's Senior Skip Day was Oct. 8, 2015, the company hoped that the promotion would encourage people to visit the parks—and take advantage of the health benefits of outdoor activity—frequently afterward. To that end, Humana and GMR Marketing worked with the National Park Service to provide 10,000 vouchers, redeemable at select parks throughout the country, for a free lifetime access pass to any National Park Service site. This was promoted through a Humana microsite, the National Park Foundation's Find Your Park website, and earned media.
To garner even more attention, Humana hosted daylong events in two key markets, at the Great Smoky Mountains National Park and Biscayne National Park. Park and Humana staff and volunteers led hikes, bike tours, yoga sessions, photography workshops, and other activities that showed off the breadth of each park's assets, all while ensuring the preservation of the environs and without interfering with the parks' normal operations.
The multimedia news release created to promote the event garnered 10,784 views, while the campaign generated more than 93.2 million print impressions, more than 6.8 million satellite media-tour impressions, and nearly 2.1 million broadcast impressions. Participants at the Great Smoky Mountains and Biscayne parks totaled 3,000, and perhaps most important, all 10,000 lifetime-pass vouchers were claimed. All in all, pretty healthy results.
Silver-Best Age Targeted: teamDigital—NFL Play 60 Super Bowl Contest
Bronze-Best Age Targeted: Arc Worldwide/Leo Burnett-McDonald's Birdfeeder Happy Meal Box