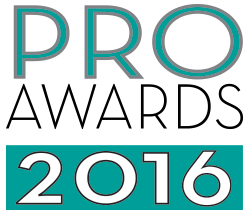 Campaign: What'Cha Got
Brand: Continental Tire
Agency: rEvolution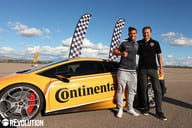 You'd expect a tire company to be involved with auto racing. Soccer? Not so much. Yet Continental Tire was an official sponsor of the FIFA World Cup for years before it decided to reach out to the growing stateside soccer audience via a partnership with Major League Soccer. To ensure that the tie-in was relevant to its offering, however, Continental and agency rEvolution introduced an auto-racing component.
Continental enlisted 14 current and former pro soccer players and other sports personalities to participate in an auto-racing tournament, which was filmed and edited to run as a miniature reality series during MLS games broadcast on Fox Sports from July 29 through November 29, 2015. Each three-minute episode was given a live intro by the Fox Sports hosts, who also discussed each race afterward, so that the series felt like a genuine event. The contestant who proved to be the fastest drove home with a Lamborghini.
Continental posted each episode on its YouTube channel following the broadcast. Throughout the tournament, the MLS participants commented on social media (and engaged in some good-hearted trash talking of their competitors). In addition, the winner of the previous year's contest, Chicago Fire goalie Sean Johnson, produced weekly videos for social media to stimulate even more engagement.—and during halftime of the MLS Cup Final in Columbus, OH, he handed the keys of a Lamborghini to the 2015 winner, Perry Kitchen of DC United, in front of 22,000 fans.
Tweets, videos, and photos with the hashtag #WhatChaGotMLS generated more than 7 million impressions on Twitter alone. The TV spots drove more than 18 million impressions on Fox Sports and another 14.7 million via traditional PR. Among MLS fans, brand recall zoomed up to 33%, compared with the national average of 4%, and Continental achieved a 9% brand share among those fans, vs. a 4% share overall.