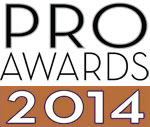 Campaign: Red Bull Daily Grind
Brand: Red Bull North America
Agency: rEvolution
To reinforce its popularity among 18- to 35-year-olds with an interest in action sports, energy drink Red Bull brought the free-spirited attitude of skateboarders—and skateboarders themselves—to the buttoned-down corporate world by constructing a 10,000-square-foot skate park on the 23rd floor of a skyscraper in the heart of downtown Chicago.
Ramps and rails coexisted with desks and conference tables in the space. Once the venue was ready, Red Bull and agency rEvolution invited the brand's global skate team to have at it. These pro skaters, which included top names Ryan Sheckler, Felipe Gustavo and Alex Midler, were filmed for videos that were pushed to consumers via Red Bull's YouTube account and other social channels as well as to skateboarding blogs and traditional media. Top pro and amateur skaters from the Midwest were also invited to make use of the skate park. All skaters promoted the experience on their own social media, and visitors were encouraged to do the same with the hashtag #RBDailyGrind. In fact, by the second week of the 18–day campaign, so many fans were showing up at the building that Red Bull had to ask the pro skaters to remove location data from their social channels.
Red Bull skater Sheckler alone reached more than 6 million people, including his 1.1 million Instagram followers, via social media. The campaign also garnered nearly 12 million media impressions, with nearly 8.8 million of them from mobile and web platforms. On the Facebook page of magazine Transworld Skateboarding, the promotion accounted for the most shared content. Mainstream outlets, including USA Today and local TV station WGN Chicago, covered the campaign as well, enabling Red Bull to reach consumers who might not be action-sport enthusiasts but wished they were—the same sort of people who might have stepped off the elevator in their own office buildings secretly hoping that their own workplace had been transformed into some sort of park.