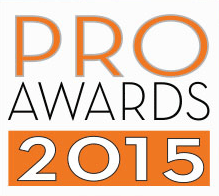 Campaign: Kmart/Joe Boxer
Brand: 2014 Show Your Joe Campaign
Agency: FCB Chicago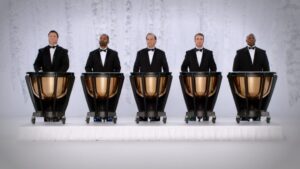 Remember how disappointed you were when as a kid you received pajamas for Christmas? To stand out among the throngs of holiday promotions, Kmart targeted adults 18-28 years old, who were young enough to remember the excitement of childhood Christmases but old enough to appreciate receiving pajamas as a gift—especially fun pajamas like those from Joe Boxer, sold exclusively at Kmart.
The retailer and agency FCB Chicago built a 2014 holiday campaign around two videos and a digital game. The "Jingle Bellies" video showcased five men in Joe Boxer pajamas drumming holiday tunes on their stomachs; "Santa Baby" featured pregnant women expertly dancing in their Joe Boxers. To create early buzz, long-form versions of each were posted on YouTube before shorter spots aired on TV.
The videos included clickable buttons at the end giving viewers the options to shop Joe Boxer online, "view more Kmart hits," or "play the Jingle Joes game." This last was an interactive game in which the user hit different keyboard characters to control the dance moves of Joe Boxer-clad men and the musical notes accompanying them. Players could record their tunes and videos to share via social media. All video and digital creative linked to a dedicated website that served as the hub for the campaign. As the popularity spread, the Jingle Bellies even performed live on The Meredith Vieira Show.
The two videos received more than 2.6 million views in total and 130,000 shares; more than 25,000 people played the Jingle Joes game, up 80% from the previous Joe Boxer promotional game. Happily for Kmart, it wasn't just fun and games: Sales of Joe Boxer's men's and women's intimates rose 2.2% year over year.