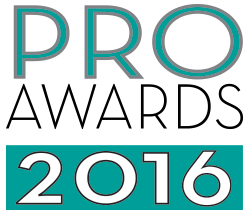 Campaign: Shaving Rebuilt with Avengers-Inspired Technology
Brand: Gillette
Agency: Concept One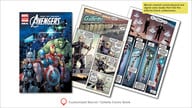 Gillette wanted to show its target audience of men 18-34 that no one could develop a razor as cutting-edge (both figuratively and literally) as it could … with the possible exception of Tony Stark, aka Iron Man. So Gillette reimagined its new Fusion ProGlide with Flexball Technology as if built by Tony Stark himself with all the Marvel Avenger technology at his disposal.
Gillette's agency team of Concept One, Grey Advertising and Ketchum Worldwide created a program that imagined what would happen if Stark Industries took over Gillette's R&D Department. The result: four Avenger themed razor prototypes: The Repulser One used Iron Man's Arc Reactors to obliterate hairs; the Gillette UltraStrike had a rare vibranium-coated cartridge inspired by Captain America; the Gillette Thunder, which like Thor's hammer could be used only by its owner; and the Gillette XL Gamma, with a Hulk-inspired irradiated core that gets very angry at missed hairs.
Gillette unveiled these prototypes via a global live feed at its headquarters, complete with a cameo appearance by Marvel's Stan Lee. The launch included the debut of a video, simultaneously released on YouTube and other social media, featuring the Fusion ProGlide as well as the Avenger concept razors.
Follow-up videos demonstrated that while the Gillette Avenger-theme razor prototypes were great in theory, in practice their technology was perhaps a bit over-the-top when it came to shaving—in contrast, of course, to that of the Fusion ProGlide. All the same, consumers in China had the chance to win a limited-edition set of the prototypes. Activations in other markets included a free ticket to see the upcoming film Avengers: Age of Ultron with the purchase of a Gillette razor at Rite Aid in the U.S. and at six retailers in Singapore; a chance for consumers in Brazil to win an Avengers-theme trip to L.A.; and the gift of a Gillette/Avengers razor stand with the purchase of a Gillette razor in South Korea.
The video was the 10th most watched on YouTube in April 2015, and it reaped 20.7 million views in all on YouTube and Facebook. The campaign generated 868 million earned PR impressions, and it exceeded Gillette's primary goal of boosting brand relevance and likeability with double-digit increases among millennials aware of the campaign vs. those who weren't. Apparently even Bruce Banner was impressed: A scene in Avengers: Age of Ultron shows him shaving with a Fusion ProGlide.
Silver Best Entertainment Sponsorship or Tie In: TPN Retail for Clorox Inside Out
Bronze Best Entertainment Sponsorship or Tie In: TruTV for GEICO Impractical Jokers