Johnston & Murphy Reengages Best Customers With Direct Mail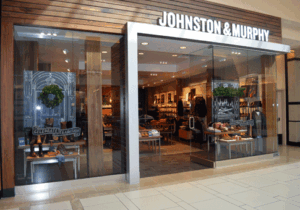 A centralized database and a generous direct mail offer enabled Johnston & Murphy to increase repeat purchases among its top tier customers.
The shoe retailer's typical customer is between ages 35-55, college educated, married and in the later stages of his or her career. These customers want a well-made product and are willing to pay a premium for it. The brand has only sold women's products for about nine years, but many of the men's products are purchased by female decision makers, notes Heather Marsh, vice president, ecommerce, Johnston & Murphy.
At the start of the project, Johnston & Murphy had transactional data dating back to 2000, but it was all siloed in unconnected files. Boston-based Customer Portfolios worked with them to build a centralized marketing database to house information from all sources, including retail, ecommerce, catalog and factory stores.
Data is captured at a high rate at point of sale at retail, and sales associates are incentivized to capture data. The in-store experience is very consultative and takes 15 to 20 minutes, so by the time the purchase is made, the customer feels comfortable sharing their information. "It's all about providing service," Marsh says.
The database allows the retailer to leverage information to create a one to one experience, and craft messaging that is consistent across different touchpoints.
"We're able to flesh out a much more comprehensive picture of what customers are doing as they browse, buy and even make returns," notes Nick Godfrey, executive vice president, strategy, Customer Portfolios.
Now, it is easily possible to do advanced analytics, identifying the current and future value of different segments based on a variety of variables, including whether this is someone's first, tenth or even hundredth purchase, and the length of time between purchases.
"We can marry profile and lifecycle information, and encourage customers to do something they might not normally do, and increase their incremental future value," notes Godfrey.
Johnston & Murphy wanted to target top-tier customers, and increase their purchase frequency. "They have a small group of customers who are generating a disproportionately large percentage of revenue, and those customers are assets," Godfrey says. "We want to know how much to invest in those customers with incentives and value adds, to get them to move forward."
The best customers are much more likely to be repeat buyers year over year, he notes, adding that 52% of the top tier customers will likely buy again in a year.
Still, that means that 48% of the best customers are dropping off annually. With marketing, Johnston & Murphy wanted to step that attrition and retain those best customers as part of the engaged customer base.
"In the past, we put in a lot of effort to get you to make the second purchase, but we were ignoring the best customers," says Marsh. "We wanted to drive transactional behavior and drive cross category purchases."
A direct mail campaign was created to engage the top tier customers. "Email is nice, and it works, but it isn't as compelling as a direct mail piece," Godfrey notes.
The campaign targeted customers who had spent over $1,000 in three or more purchases in 10 months or less with a "surprise and delight" $50 gift card. There were no strings attached and no minimum purchase required—the goal was just to make recipients feel appreciated.
Over 50% of recipients used the card, and the majority actually made a purchase well past $50. Johnston & Murphy saw a 70% jump in cross category behavior for the campaign.
"This was the first time we had ever done something with such a big discount related to it—we didn't want people to just buy three pairs of socks and nothing else," says Marsh.
Even better, the people who didn't use the discount still showed increased engagement with the brand, because of the good will the offer generated.
The gift card is generated almost automatically after someone reaches best customer status. The offer goes out to a new segment of new best customers each week, close enough to their last purchase so they connect the two events.
The initial test ran for six months in 2016, and the offer is now being sent to best customers on an ongoing basis. Going forward, the brand will test engaging the next tier of customers with a $25 gift card. "They have a lower future value, but there are more of them," says Godfrey. "We want to move the needle on spending and cross category behavior."
Direct mail and catalogs are the best source of acquisition for Johnston & Murphy, and they drive significant store and ecommerce traffic. The company does seven catalog drops annually, sending about 35 million books each year.
"The reality is that it is hard to present your brand in a 250 pixel ad—the catalog still drives a lot of sales for us because it is a full presentation of the brand," Marsh notes. "Customers enjoy the experience of print—we did have a digital version of the catalog online but there was little interaction with it."
The brand regularly conducts lifecycle campaigns, to show customers the breadth of the product and engrain them in the brand, says Marsh. New customers receive a survey asking why they purchased, as well as a series of four emails over 90 days to encourage a second purchase. An anniversary email is sent on the anniversary of their first purchase, and the messaging then flips to a reactivation series.
Communications are keyed to previous behaviors—if you previously bought a casual shoe, you'll get messaging around casual. If you purchased dress shoes, you'll see offers for dressier styles.
Related Articles:
5 Strategies for Better B2B Ecommerce
Keurig, Wayfair & Ashley Stewart Get Personal
Target Redesigns Retail for Wanderers & Shoppers