Earning An Audience With Great Content Marketing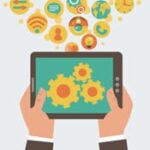 Want to create great content marketing? Focus on answering your customers' questions across the buying journey, rather than pushing your brand or product.
"Great content can help you earn an audience, versus buying one," said Michael Brenner, head of strategy at NewsCred, speaking at the Path2Conversion Summit this week at B2B LeadsCon.
There are seven keys to content marketing success, he said:
Have a documented content strategy and mission.
Make sure someone is accountable for content.
Consistently publish quality content.
Map content to the consumer journey.
Have paid content distribution.
Focus on content subscribers.
Track content marketing ROI.
Grade yourself on which of these you're succeeding at and you'll quickly see where you stand, said Brenner, noting that if most brands are honest, they'll probably be a "D" at best.
Effective content marketers are more likely to have written down their content marketing statement. Why? Having a solid plan gives you alignment across the company, he said.
This statement can begin as simply as "Become a destination for [target audience] interested in [topics] to help them [customer value]. This will help us [content marketing goals]."
"Help your customers and you'll help your business," said Brenner. "The difference between content marketing and content is the destination—without a destination, it's just content."
Quality Vs. Quantity
A whopping 60-70% of marketing content goes completely unused, he noted. Why?
It doesn't really serve the audience's—or the marketer's—needs. A content audit can help your business determine what is working and what isn't. Look at the type of content, your audience, buyer stages (early, middle, late), primary content destination and performance.
Many companies get too obsessed with creating content that showcases their company's unique point of view. The problem with that is that all the content ends up looking like a commercial for your brand or product.
"That's self serving," Brenner said. "Instead, answer your customer's questions and create content that people actually want."
This content could take some unexpected forms, he says. Be a thought leader and write about trends in your marketplace, and write about your competitors in this context. Sure, you might drive some people to their site, but if you mention your competitors, they'll end up retweeting you, which will drive more traffic to your site.
Brenner advised looking at other publishers in your space and model your content strategy after them, he said. For example, when Brenner was with SAP, they modeled their strategy after Business Week, aiming to be the "Business Week of technology."
At NewsCred, they know more people are asking general questions about content marketing in search, rather than just Googling what NewsCred's software costs. Writing about the their competitors in the context of writing about content marketing trends allows them to pop in up searches for their competitor's keywords.
Content Delivery
Despite the ever increasing number of Millennials in B2B, almost 30% of your audience's content delivery is through email, meaning that is still an important channel to share content. Tracking subscribers is one of the most important content marketing metrics you can measure, Brenner said.
All B2B brands should create a social media content plan, he said. Just because you can publish in every social channel doesn't mean you should. Find out what channels are important for your audience and focus on two or three to start.
Brenner noted that while no one buys anything from a tweet, it is a great way to find out if your content if effective. The shelf life of a tweet is seven seconds, so don't be afraid to tweet multiple times about the same piece of content, in different ways. For example, tweet the headline once. Then tweet an interesting stat from the article, and then next time, a quote. Ask your writers or edits to come up with several tweets for each piece of content.