CMO's Go Back to Basics, Shift Budgets, Revitalize Brands: 2019 CMO Predictions
As CMOs prepare to move into 2019, their jobs are even more diverse, encompassing everything from strategy to planning to managing large teams, and, oh yes, answering to the CEO.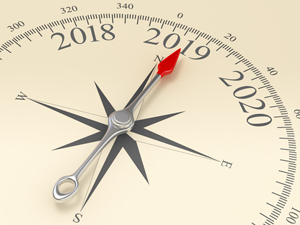 Forrester just released its 2019 predictions for CMOs and believes that CMOs will go back to basics, shifting budget and attention toward revitalizing the brand. Here are its five predictions:
1. Disrupt CMOs will capitalize on societal divides to disrupt the market. Think of Nike's Colin Kaepernick campaign, which drove huge attention for the brand, both bad and good. Brands will follow suit and treat societal controversy as a mechanism to tap customer energy.
2. Privacy CMOs will proactively prioritize customer privacy as a core selling point. They will become the internal advocate for customer data privacy, making it a strategic differentiator for their brand or part of their business model.
3. Brand Promise CMOs will use the brand promise to reshape the enterprise. They will show the C-suite what it means to act as a collective that delivers on the brand promise, for both customers and employees.
---
Other articles you might enjoy:
---
4. Consumer Tech Stack Savvy CMOs will push marketing technology vendors to emphasize the four forces underlying consumer technology adoption — tools, coordination, conversation, and emotion — and refine their approach to engaging customers.
5. CX CMOs will hearken back to what many of them know best: building the
brand, this time with more energy and emotional impact. 2019 is the year that marketing finally gets sexy again, and this includes CX.
"As organizations continue their transformations toward more customer-obsessed practices, 2019 will be the year when CMOs prioritize strategies that ignite and harness their customers' energy to reinvigorate marketing," Forrester said.