Changing Expectations Key Theme of BMA15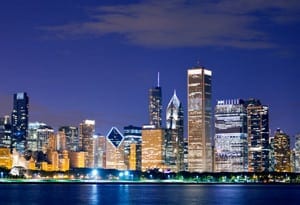 "Be More" is the theme of the Business Marketing Association's annual conference BMA15 this May in Chicago, because that slogan is an imperative for B2B marketers who want to survive.
"Things are changing constantly. B2B marketers are expected to know more, because more is constantly expected of us," says Gary Slack, CEO of Slack and Company and vice president, professional development for the BMA.
BMA15 is slated for May 27-29 at the Sheraton Chicago Hotel & Towers. Since Slack took over organizing the annual event seven years ago, it has grown from 150 attendees to over 1000. The conference focuses on a number of areas, including data and analytics, social business, marketing tech and customer experience.
"It's a very horizontal conference," Slack said. "We want marketers to leave here brimming with confidence and feel abreast about everything."
Attendees won't see any noticeable changes at the event from the BMA's recent merger with the ANA, but the merger did give the BMA additional back end support for the conference. The ANA connection does open up the BMA to a wider audience, however. The ANA has about 650 corporate members, about 150 of which are pure-play B2B. Many others that are thought of primarily as B2C have significant B2B businesses—consider Coca Cola, for example, which does considerable B2B marketing to restaurants, retail stores and other facilities that sell and offer their products.
"The ANA is helping to get the word out," says Slack. "Probably about a fifth of our registered attendees so far are ANA members who might not previously had known that much about the BMA."
Responding to feedback from attendees last year, this year's event will feature more case study sessions than ever from high profile marketers, including 3M, CDW, Dow AgroSciences, Daimler Trucks and Diebold. Each of the 10 brands will have a half hour to share their transformational stories
Featured CEO speakers will include Russell Stokes of Chicago-based GE Transportation, one of GE's eight major business units, who will discuss how the industrial internet is changing the way the company markets to its customers.
Recently added to the speaker line-up was Jim Lecinski, vice president of U.S. sales and service, Google. Lecinski will do a deep dive into Google's recent research on the impact of millennials on the B2B marketplace. Forty-six percent of B2B buyers are now millennials, meaning the tipping point is here.
"I don't care if you're GE or a small company—that's of interest to everyone," Slack notes.
Back by popular demand from last year, Tim Washer, senior marketing manager of social media at Cisco will share tips for producing memorable B2B marketing videos on a budget, and walk attendees through ways to use humor to build engagement.
For more on BMA15, click here.