Resolve to Work With the Top Shops in 2015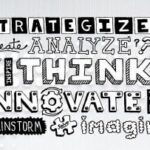 Have you taken a look at the 2015 Chief Marketer Top Shops yet?
Top Shops, for those not in the know, is our list of the premier marketing agencies across the U.S. We spotlight their specialties, clients and recent campaigns.
PROMO Top Shops is the evolution of the long-running and well-respected PROMO 100 list of top promotional agencies.
The B2B Top Shops list is new for 2015, and is an essential resource for B2B brands and agencies looking for experience partners.
Would you like your agency to be considered for inclusion in the 2016 Top Shops? Click below to register to receive an alert when the call for entries opens.
PROMO Top Shops 2016 Call for Entries Alert