8 Reasons Buyer Personas Fail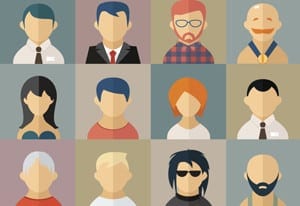 A whopping 85% of B2B organizations aren't using buyer personas effectively, according to research from ITSMA.
So, what's the problem? Katie Martell, cofounder and CMO of Cintell, shared eight reasons why buyer personas typically fail at last week's MarketingProfs' B2B Forum in Boston.
They're too shallow: Sometimes they're mistaken for a segmentation strategy. "IT directors" is not a persona, said Martell. "People are more than a title. There's an individual behind those titles."
PDF purgatory: Often, buyer personas are created, and then put into a pdf, preserved in amber for all time. Effective buyer personas are a living breathing entity, that can change as the buyers themselves change.
Out of date: Your buyers change every day. Regulations in your buyers' world change every day. Personas can reflect that reality—if they are updated regularly.
No outside input: Buyer personas are often created by companies solely with internal resources. This means they reflect the company's own assumptiojs and bias. The most effective buyer personas have input from outside resources and research.
No collaboration or buy-in between departments: Sales and marketing must work together to create a true picture of the customer, said Martell. Build trust in the organization and remember that everyone has common goals.
No one acts alone in B2B: Buyer personas often don't consider the big picture, and recognize that there are multiple influencers in every B2B buying decision, particularly for technology.
They're not relevant: To be effective, buyer personas must contain information that is relevant to your enterprise. Figure out what goes into a great persona for your particular product or service? How do they think? What are their preferences?
They don't translate to tactics: Buyer personas need to have a practical application and perceived value. Can you map contact records to persona? Can you tag content to personas, or use personas to inspire content?