3 Tools for Cross Channel Attribution
The IAB's recently released survey results confirmed what most marketers and advertisers are already thinking—2016 will (and has to be) the year for cross channel attribution. According to the research, 57.6% of respondents claim that they are planning to shift their focus to solving cross-channel measurement, attribution and audience matching challenges.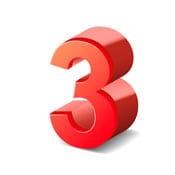 While I don't doubt the desire to solve these attribution issues, we must keep in mind that designing a universal indicator across all screens is complicated—and it will take some time.
So, while the ins and outs are being tested, what are marketers supposed to do?
Persona-Based Audience Targeting
To improve the precision of attribution across publishers, devices, platforms, all the way to the real-world, marketers must move past segment-based targeting and start utilizing persona-based audience.
Unlike segment-based targeting, the persona-based method digs deeper, allowing marketers to paint a more accurate picture of their ideal audience.
Segment-based targeting features millions of audience members who may share a single attribute, whereas persona-based targeting features unified consumer profiles that contain thousands of attributes each, taking into account important features like physical location, digital context, and behavior.
By highlighting diverse attributes from both the digital and physical world, as well as building multi-dimensional consumer profiles, marketers will be able to more successfully match key points of reference to find and attribute those same personas across various channels.
Utilize Technical Integration
To improve precision, it's extremely important to utilize technical integration and transparency within your attribution system. The technical foundation of cross-channel attribution involves the matching of unique device and location attributes, so the greater the number of these values, the greater the confidence in the attribution.
Utilize a Multi-Platform Approach
For brand advertisers with physical locations, the biggest challenge and greatest value is to be able to follow consumers not only across screens, devices and platforms, but to also follow their path from ad exposure to the completion of a sale within the real world. This kind of true value attribution is the holy grail of marketing and is possible for those brands that embrace a fully integrated multi-platform approach, for example, those who feature a mobile app that interfaces directly with consumers while they are in store. Brands who utilize location data as well as timing—down to each mobile moment—will be able to reach their consumer at every relevant point throughout the customer journey.
But, for those without an omni-channel attribution model, there are options. Location visit reporting, also known as foot traffic reporting, that measures consumer behavior though location data, can give marketers a rich—though not fully-attributed— view into the value of their advertising efforts, highlighting its value towards driving foot traffic into retailer's brick and mortar locations.
For e- and m-commerce companies, this kind of value attribution is a more conclusively achievable process—as long as brands and agencies are willing to share post-click data with ad vendors. When ad vendors are aware of these valuable engagements, advertisers are able to optimize their campaigns towards these deeper funnel actions to produce a more quantifiable ROI.
Because attributable ROI is the point of all advertising, it makes total sense that the evolution of universal cross-channel attribution is a main priority for all in the marketing and advertising space.
However, just because there is no universal solution, it doesn't mean that efforts to better understand the audience and their path to purchase are futile.
By harnessing the power of both real-world and digital data to focus on persona-based advertising, taking a multi-platform approach to consumer engagement, and by providing ad vendors with deeper funnel metrics to optimize toward, today's forward thinking brands can begin to understand their audience and successfully attribute value across all channels, every time.
Tom Desaulniers is co-founder and president of Go2mobi. He can be reached at tom@go2mobi.com.