The Key to Influencer Marketing Success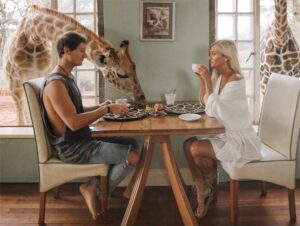 The influencer marketing industry is booming, with influencer ad spend projected to rise to up to $10 billion in 2022. And for many, the value is clear—the right influencer can send brand awareness through the roof and help drive sales, all without the influencer compromising on the authenticity of their content or the values of the brand being called into question.
Think Fyre Fest. Or Nike hiring Colin Kaepernick. I know what you're thinking—both got a lot of negative coverage right?
But consider this: Fyre Fest was made famous in moments all thanks to strategic and relevant influencers. Although the festival itself was buffed, influencers made an immediate impact. Through promo videos and cryptic Instagram posts, it was arguably the most successful influencer campaign ever.
Meanwhile, Nike took a political stance by hiring Colin Kaepernick and the online reaction in some quarters was less than pretty. Some loved it, some so much. Shoe burning aside, Nike saw 31% sales growth after the ad dropped, because a relevant influencer speaking to a young, liberal audience is exactly who would energize Nike's base.
And yet, despite the price tags and high stakes, marketers continue to throw money at the wrong kinds of influencers. When your sponsored post falls flat with an influencers' following, not only are the results terrible, the content is so forced it might even make viewers cringe.
So how can marketers win every time? The key to a successful collaboration is to find an influencer with an audience with proven interest in your product or values. Doing this kind of research manually, given the sheer volume of potential interests and the number of influencers open to collaborating, is near impossible. That's where AI can come in.
Here's an example of two very different brands both using the same influencer. One gets great results. The other… well, you'll see. In both cases, a bit of help from artificial intelligence could have predicted the outcome.
One influencer, two very different brands
Introducing Lauren Bullen, known on social media as Gypsea Lust, who has accumulated a healthy following of 2.1million on Instagram alone. She makes a living posting incredible photos of her travels around the world, many of which are sponsored by particular brands.
Bullen spent her 24th birthday at Giraffe Manor in Kenya, a luxurious hotel which is also home to, you guessed it, a bunch of giraffes. Her coverage of her time there formed the beginning of an ongoing rise in awareness of the Manor that has continued forwards. Her influence here was a resounding success, evidenced by the continuing growth of the conversation after her promotion. Why? Bullen's following was closely aligned with the interests of those who might enjoy Giraffe Manor.
---
You May Also Enjoy:
---
Of course, there's the other side of the coin. Not every sponsorship has quite the same impact with Bullen's audience. Bullen also posted about entertainment subscription service Playster in January 2017 during a "movie day in the jungle." Zooming in on conversation around the service that year, her post had little to no impact on the overall picture.
Despite the millions of followers Bullen exposed Playster to, the media brand saw virtually no impact in their brand conversation online, shown above with no clear impact following her post. In fact, the month the social star promoted the service, the brand saw one of their worst months in terms of social conversation online.
Clearly, a plethora of followers is not all it takes for an influencer marketing brand sponsorship to be successful.
When we compare the interests of those who discuss Playster with what we already know about Bullen's following, the lackluster response seems pretty predictable. Playster fans are most interested in books and publishing, and a (I'm assuming, pretty pricey) sponsored post from a travel influencer probably wouldn't get as good results as an influencer from those industries.
It's all about audience quality, not quantity. Influencer marketing is that it should always be impactful as Giraffe Manor's experience. Tools like AI can help marketers uncover key interests and shift influencer targets as their audience changes and evolves. Let's get over the zillions of followers attraction, be smart about matching influencer interests and watch the show-stopping results roll in.
Will McInnes is CMO of Brandwatch.