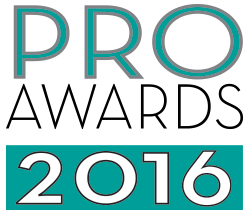 Campaign: Imagine Dragons "Destination Dragons Tour" Presented by Southwest Airlines
Brand: Southwest Airlines
Agency: MAC Presents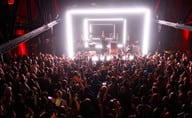 Not only did Southwest Airlines want to increase brand affinity and awareness among consumers 18-54 years old, but it also wanted to promote its Los Angeles and Atlanta routes, with the latter a new priority market for the company—and it wanted to shine a light on its "Live at 35" concert series, in which bands performed on a plane at 35,000 feet in the air, with the footage subsequently available as part of the in-flight entertainment package.
To achieve all these goals, Southwest clearly needed to think big. So with agency MAC Presents, it partnered with one of the biggest new rock bands around, Imagine Dragons Destination Dragons Tour.
The band, whose debut album earned 14 Billboard Award nominations, was releasing its follow-up, Smoke + Mirrors, in February 2015. Before launching a full-scale tour, Imagine Dragons wanted to play intimate shows for its staunchest fans in Los Angeles, Salt Lake City, and Las Vegas—cities that were pivotal in the band's development; it was also happy to play a fourth show, in Atlanta, gave away tickets to the shows, as well as the chance for fans to be onboard when Imagine Dragons recorded its own "Live at 35" concert.
A geotargeted scavenger hunt via Twitter, 20 local-market radio promotions, home-page takeovers on Billboard.com and RollingStone.com, and heavy social media activity on both Southwest's and Imagine Dragons' channels drove fans to the airline's Destination Dragons microsite to enter the sweepstakes. The site received more than 73,000 entries in 13 days, exceeding response to previous contests by as much as sevenfold.
Including exclusive branded content from the concerts themselves, which Southwest posted on its Facebook page and other social channels, and coverage on the Good Morning America and Ellen shows, the campaign generated more than 1 billion impressions. Some 6,300 tweets and Facebook and Instagram posts accounted for more than 103 million of those impressions, and Facebook views of Imagine Dragons' in-flight concert exceeded the previous "Live at 35" record by a high-flying 7,627%.
Other winners in this category:
Gold Best Buzz: OMD, Gatorade Bryce Harper Virtual Reality Experience
Bronze Best Buzz: Atomic 212 Group, Lucy the Robot
Honorable Mention Best Buzz: Virool, Cannes We Meet