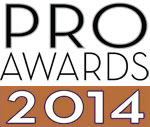 Campaign: HP Mobile Print Tour
Brand: Hewlett Packard Co.
Agency: Infinity Marketing Team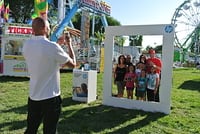 Parents love taking photos of their kids and friends with their smartphones and tablets, and they love sharing those pictures online. Often they would like to print them out as well but have no idea how to do so. Showing them how easy mobile printing can be—particularly on a Hewlett Packard printer—was the goal of the HP Mobile Print Tour.
Working with Infinity Marketing Team, HP set up a mobile printing hub in 46 cities across the country during the six-month tour, generally at high-traffic family-oriented events such as fairs, music festivals and air shows. The company also set up five HP Mobile Print stations, complete with gargantuan photo frames, at each event. Attendees would be invited to take a family photo within the oversize frame, and an HP brand ambassador would then show them how to print the image from their mobile device to one of the printers located at the printing hub.
Once they arrived at the hub to collect their souvenir photos, attendees were shown a 30-second clip explaining the ease of mobile printing. They then received a branded lanyard for their pictures that also contained instructions on mobile printing with HP products and special offers. If they wished, the attendees could head to an additional interactive space where HP reps gave more-detailed demos and special-offer text codes; guests could also opt in to receive HP mailings and offers.
HP had hoped that the tour would generate more than $600,000 in direct and indirect sales. The company realized sales of nearly $2.7 million—more than quadruple its goal. Nearly 94,000 people visited the mobile printing hub, and 13% of those visitors bought an HP printer within 60 days of their visit. That stat certainly put a photo-ready smile on the faces of the HP team.