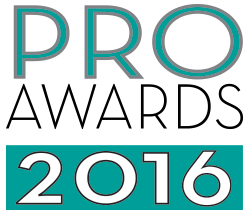 Campaign: Coffee-mate #coffeelife
Brand: Coffee-mate
Agency: Fluent
Other Awards for
"Coffee-mate #coffeelife":
While Coffee-mate is the market-share leader among nondairy creamers, most of its customers are 25-49 years old. To win over college students, the brand and agency Fluent tested a pilot campus takeover at Ohio State University during winter finals week, when students were sure to be gulping down plenty of java to see them through exams.
The centerpiece was a 20-foot-high coffee mug, emblazoned with the Coffee-mate logo, the tagline "Will study for coffee," and the hashtag #coffeelife. Not merely decorative, it also served as a beverage station where students received a free cup of joe. The footprint included heated tents where students could add their favorite flavor of Coffee-mate (and try new ones), charge their mobile phones (important for taking selfies in front of the gargantuan mug), engage in taste tests, and just chill—or warm up, to be precise.
Coffee-mate also deployed a delivery service: Students who tweeted their need for coffee with the #coffeelife hashtag received their caffeine fix in minutes, complete with an array of Coffee-mate flavors, via custom motor scooters. To further help students cope with the stress of finals weeks, Coffee-mate set up massage chairs and snack stations throughout the campus. Drones captured images and video of the proceedings, as well as relayed the locations of the scooters.
Of OSU's nearly 66,000 students, 74% heard or saw the promotion, and of the students surveyed, more than 78% said they would seek out Coffee-mate in the future. The brand had hoped to give away 20,000 cups of coffee; it gave away more than twice as many—45,369, to be precise, including more than 10,000 delivered via scooter; 18% of those who enjoyed the complimentary coffee had never tried Coffee-mate before. As well as coffee, the campaign delivered nearly 2.2 million social media impressions and more than 103 million PR impressions. The company was so energized by the results, it's brewing up plans to roll out the promotion on a wider scale.