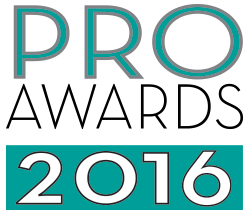 Campaign: Mtn Dew DEWshine Grassroots Tour
Brand: Mtn Dew DEWshine
Agency: A Project Worldwide Agency
Other Awards for
"Mtn Dew DEWshine Grassroots Tour":
Maybe you've heard of the Dixie Highway, which at one point served as a route for Southern moonshiners looking to transport their illicit wares. Even if you hadn't, Mtn Dew wanted to make sure its target audience of males 18-24 years old heard of the DEWshine Highway as it promoted the launch of its DEWshine soft drink.
Working with Motive: A Project Worldwide Agency, Mtn Dew spent spring 2015 traveling through the Carolinas, Georgia, Kentucky, and Tennessee. The journey was meant to evoke the brand's backwoods heritage. So were the "Rat Rod" vehicles—a 1946 Chevy truck, a 1938 Chevy coupe, and a replica 1938 BMW motorcycle—that led the tour and the 1940s-style "roadside stand" where brand ambassadors distributed samples as well as limited-edition mason jars, T-shirts, and other swag.
The tour stopped at bluegrass festivals, sporting events, colleges, and other locales where young men could be found. A top-secret concert by Florida Georgia Line at historic Nashville venue The Sutler was one such stop; another was a multiday festival at Tennessee's Bristol Motor Speedway, where Mtn Dew went all-out with games such as a mason jar ring toss and hubcap hurling.
The campaign was originally scheduled to last six weeks, but it was expanded to 12 given its success—and then another 11 weeks were added, taking the tour beyond its originally Southern destinations to the Northeast, the Midwest, and even the West. All told, the tour made 101 stops, including 16 food and music festivals and 12 pro sporting events. Mtn Dew gave away 40,768 full-bottle samples and 147,152 poured samples—and unlike the moonshiners of decades past, the company avoided the wrath of revenuers.