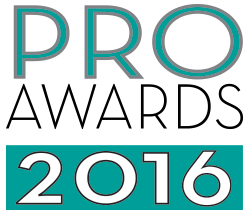 Campaign: Clorox Inside Out Campaign
Brand: Clorox
Agency: TPN Retail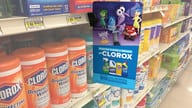 As competition in the cleaning-products category increased, Clorox realized it needed to drive a deeper emotional engagement with its target audience of moms with kids under the age of 12. So partnering with the animated movie Inside Out, about the anthropomorphic emotions living inside a girl's mind, was a no-brainer.
The nine-month campaign, developed with TPN Retail, launched prior to the film's June release with a SmartSource FSI that drove shoppers both to stores to make purchases and online to enter a sweepstakes. The grand prize was a family trip to San Francisco, where most of the movie takes place, and a $1,000 Disney Store shopping spree; the 25 first-prize winners received Clorox coupons and Inside Out goodies. The contest was also promoted on Clorox's and Disney's websites and in stores. Shelf talkers in 5,000 Kroger, Safeway, and Food Lion supermarkets urged shoppers to "Fear no stains and messes with Clorox" while reminding them to enter the sweepstakes. In addition, Clorox sponsored a "Which Character Are You" quiz on Disney.com and enlisted parenting influencers to spread the word. And in a promotion with Sam's Club, it offered $5 off a movie ticket to those who bought two promoted products.
The campaign continued into autumn with the DVD release, which coincided with cold and flu season, always a driver of sanitizing products. A "spin the wheel" instant-win promo on Clorox.com gave participants the chance to win $25 Visa gift cards, Inside Out digital downloads, and Clorox products. Clorox also provided stores with shelf talkers, digital banners, and other materials to promote the campaign.
The strong sales increases at Kroger, Safeway, and Food Lion stores met expectations, while the Sam's Club promotion delivered double-digit sales and conversion lifts. The more than 240,000 online sweepstakes entries far exceeded Clorox's 100,000 goal, as did the nearly 290,000 instant-win entries. For Clorox, the emotion engendered by the results was definitely joy.