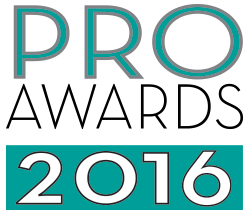 Campaign: Healthy Home
Brand: Walgreens
Agency: Arc Worldwide/Leo Burnett Chicago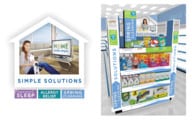 The same consumers who bought health products at Walgreens snubbed the drugstore chain when it came to buying cleaning products—bad news for consumer-goods giant P&G. But what if Walgreens reminded its target market of time-pressed millennial and generation X mothers that a clean house was a healthy house and that "home care" went hand in hand with health care?
To see if this angle would hit home, Walgreens and Arc Worldwide/Leo Burnett Chicago partnered with home-improvement TV series Home Made Simple to create three in-episode integrations. In each, the program's hosts and project participants shopped dedicated end caps featuring the Home Made Simple logo and P&G products. In March the end caps featured sleep needs, to coincide with the changing of the clocks; in April, for spring cleaning, products such as Swiffer dusters were displayed; in May tissues and Febreze Allergy Reducer spray were on the shelves to combat hay fever and other allergies.
Because the target customers often turned to bloggers for household hacks, Walgreens made full use of the web and social media to promote both the Home Made Simple episodes and the in-story displays. Marketing emails and circulars also highlighted the health benefits of a clean home.
The campaign exceeded its goals by a healthy margin. Walgreens had hoped to increase year-over-year P&G sales by 20%; sales actually rose 27.1%. Aiming for a 5% lift in household-needs sales overall, it cleaned up with a 7% boost. Going beyond sales increases, the promotion also improved consumers' opinion of Walgreens. Among viewers of Home Made Simple, roughly 80% said they now felt that the retailer had a product assortment that met their needs, and more than 60% said the campaign made them want to shop at Walgreens.