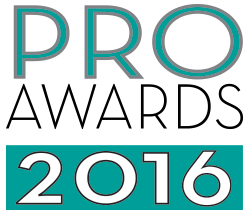 Campaign: Grammy Amplifier
Brand: Hyundai Motors of America
Agency: The Recording Academy
In their fourth Grammy Amplifier campaign, Hyundai Motors of America and the Recording Academy (the music-industry organization responsible for the Grammy Awards) used social media not only to spread the word about the contest but also to provide additional exposure to the performers who entered it.
The three-stage promotion began with a call to action for performers to post one of their songs from shareable audio platform SoundCloud onto the campaign's microsite. The 25 entrants who received the most points from people who listened to their songs on the site went on to the semifinals; this ensured that the contestants would use social media to promote the campaign. Opting for social media as the main marketing vehicle also helped Hyundai better reach its target market of 18- to 34-year-olds.
Round two saw the semifinalists feverishly garnering additional points via social media, as the top 10 points-earners moved on to the final round. The finalists were judged by artists selected by the Recording Academy, including Grammy winner Lzzy Hale and Grammy nominees Big Sean and Sam Hunt. The three winners went on to play a showcase event at SXSW and to make use of their prizes: One winner received a recording session with a Grammy-winning producer, another won the opportunity to make a music video with a noted director, and the third was able to perform live with established national artists. Hyundai and the Recording Academy documented the contests and the winners' mentorships for a video series shared online that further amplified the campaign.
Some 4,000 artists submitted songs to the contest, and more than 3 million "amplifications" were generated by music-lovers listening to or sharing the submissions. Banner ads delivered 5 million combined impressions, and the video series received 3 million views. For Hyundai as much as for the winners, the campaign ended on a high note.