O'Doul's Gets a Makeover for "Blackout Wednesday"
Anheuser-Busch, synonymous with big brands like Budweiser and Goose Island, is dusting off lesser-known brand and beer alternative O'Doul's.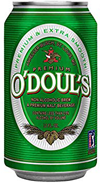 O'Doul's has been around since 1990 as a non-alcoholic alternative for consumers that want the taste but not the booze. The green-and-gold branding may have contributed to its bad rap portraying "it as a faux-Irish lager rather than embracing its role as a beer alternative," Fast Company said.
To give O'Doul's a boost, the company ran a test during "Blackout Wednesday," the day before Thanksgiving when college students gather to party and reconnect while they're home for the holiday. A new limited edition can design was created by celebrated graphic designer Mr. Kiji and tested in bars across New York City. The Anheuser-Busch corporate social responsibility department led the initiative.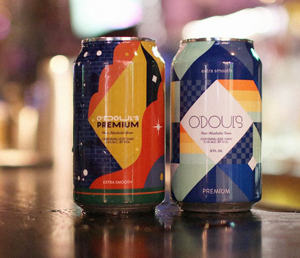 ---
Other articles you might enjoy:
---
Fast Company called the new design— quirky geometric patterns and retro pastels—a brilliant marketing play. "The typography looks more like something out of a zine than a label for a beer can; the whole design is pure Instagram bait."
Whether the design becomes a refresh for O'Doul's is yet to be seen.
"This is not part of a grand O'Doul's brand refresh," Adam Warrington, vice president of corporate social responsibility at Anheuser-Busch, told Fast Company. "Depending on the reaction, you never know. We'll see what happens."