Martech Innovation: Gartner's Hype Cycle for Digital Marketing 2020 Report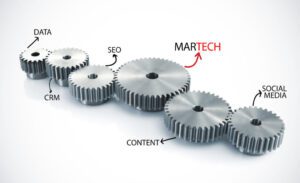 Customer data ethics, real-time marketing, artificial intelligence, personalization engines and location intelligence are the top technologies that are able to transform how marketers respond to a fluctuating environment, according to the just-released 2020 Gartner Hype Cycle for Digital Marketing. The report suggests that while optimizing the capabilities of your martech stack is imperative, during turbulent times the strategic investment in platform capabilities must factor into the equation.
"More and more, as we look at our martech investments, especially in this time, we need to understand that it's not just about core functionality—how do the investments not just enable us to operate in a normal world? Are we also investing in platform capability that allows us as marketers to be resilient?" says Mike McGuire, vice president analyst in Gartner's Marketing practice. "So that with our marketing platforms we can enable our customers and prospects that we're targeting to find certainty in terms of engagements, our offers, our products, in a very different and not-normal world or environment. It's this notion of resiliency," he says.
Customer data ethics made its first appearance on the list of technologies this year. Particularly with legislation like the CCPA and GDPR, marketers are being required to be more transparent with how they use consumers' data. But beyond that, it's about establishing brand trust, McGuire says. "Trust isn't just us being compliant. It's being transparent about how we're using that data. With the California Consumer Privacy Act that went into effect and the GDPR of Europe, these requirements exist. Part of the development of trust is going to be how we can not just say it through our terms and conditions or opt-ins, but be very transparent about how we use that data on an ongoing basis," he says.
Data ethics will come into play with specific technologies, according to the report, including marketing operations in the categories of mobile marketing, ad targeting, marketing campaign design, customer segmentation, passive data collection, customer service and loyalty plans. The expectation for full adoption is at least 10 years.
Additional key marketing technologies include the following:
Real-time Marketing
Real-time marketing helps marketers respond to opportunities using tools that process and monitor information in real-time and will help companies outperform competitors and provide more relevant offers to consumers.
Artificial Intelligence for Marketing
Though AI techniques have been integrated into marketing systems, the technology has multiple challenges such as data availability and gaps in team skills. Moreover, the data sets used to create the AI technology will need to be monitored in order to mitigate inherent bias.
Personalization Engines
Used at consumer touchpoints like call centers, digital kiosks and chats, personalization engines can be used for digital commerce, merchandising and customer experience to improve content, campaigns and recommendations.
Location Intelligence
Location intelligence allows marketers to use information about consumers' physical locations to inform search engines, application publishers, review sites and social media platforms. It enables more relevant engagements and offers for consumers, but it's not without challenges—particularly when it comes to deciding how location data is used and abiding by consumers' preferences for using that data.
Read our Q&A with Mike McGuire, vice president analyst in Gartner's Marketing practice, who discusses the report and martech challenges faced by marketers in more detail.