Decline in Advertising Spend, Changes in Consumer Purchase Behavior Amidst COVID-19 Pandemic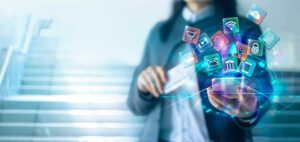 Marketers are managing their expenses in this new coronavirus-impacted economy, and that has translated to a decline in advertising spend. The Interactive Advertising Bureau recently reported that 24 percent of brands paused their advertising spend for the first and second quarters of this year, and 46 percent are at least adjusting it.
Overall, digital ad spend is down 33 percent and traditional media is down 39 percent. However, two thirds of buyers hadn't decided about their ad spend for the second half of the year—an indication that some brand marketers are waiting to see precisely how the pandemic plays out and affects the global economy and businesses before altering future plans.
In terms of product category, there are some industries that are thriving during the pandemic, such as streaming services (Conviva reports it's up 40 percent in recent weeks), pharmaceuticals, food delivery and technology companies enabling remote work, according to a piece in AdExchanger. There is an opportunity for some brands to edge out competitors and connect with consumers—while treading lightly and focusing on the human-to-human angle rather than driving conversions.
Consumers are continuing to make purchases, though habits are likely shifting from week to week. According to Nielsen data for the week ending March 21, health, safety and cleaning products are still experiencing significant year-over-year growth, but slightly less of an increase compared to the week prior. Water filtration products are up 200 percent as consumers try to stay safe and healthy, and products that reflect home-dwelling habits are going strong, such as baking yeast (up 648 percent year-over-year), shelf-stable products and indulgent snacks. In terms of more permanent shifts in consumer behavior? The jury is still out. For more information on marketers and ad buyers navigating these uncertain times, read more in AdExchanger.
---
Other articles you might enjoy:
---