April's Top 10 B2C Must Reads
Catch up on the latest news, marketing campaigns, tips, trends and more with this roundup of the top 10 most widely read B2C articles.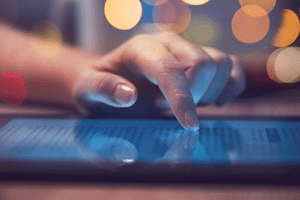 1. Move over Millennials—Here Comes Gen Z
2. Peets Coffee Brews Chilly Coachella Activations
3. AI For Marketers—What You Need to Know Now
4. 10 Killer Tips to Reach Gen Z
5. What Trends Should You Spend Your Marketing Dollars On?
6. 7 Tips for Better Direct Mail
7. How to Break Free From 'Same Here' Branding Strategies
8. Creating Great Customer Experiences: 4 Areas to Master
9. 3 Steps for Building an Enthusiastic Community for Your Brand
10. 4 Ways AI Can Improve Marketing
Related articles:
Bud's Latest Brew Inspired by George Washington's Recipe