10 Killer Tips to Reach Gen Z
Is Gen Z elbowing Millennials aside as the demographic most sought after by marketers? That's up for debate, however, Gen Z and its massive size—2.6 billion by 2020—and annual buying power—$44 billion—are clearly attractive to marketers.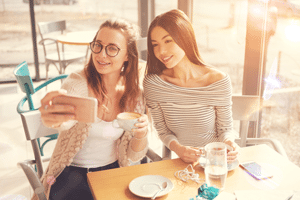 Perhaps no one understands this group as well as Connor Blakley, the 18 year-old entrepreneur who founded youth marketing agency YouthLogic to help brands market to young people.
Blakley provided the following 10 tips to help you capture the attention of Gen Z.
1. Craft a unique brand story While having a brand story is not a new practice, there are too many brands out there for companies to sit back and keep the same standard narratives. Brands need to be able to stick out from the rest and appeal to youth through a unique nuanced brand story.
2. Focus on authenticity As brands go about crafting their brand story, content, campaigns and general marketing practices, too often they will make decisions for the sake of making decisions. Social media has made Gen Z experts about authenticity and brands need to align their decisions with who they are as an organization.
3. Leverage new-age marketing tactics Instagram and Snapchat are two budding marketing platforms with an abundance of opportunities for brands to reach consumers. Add in live streaming and there is a plethora of new tactics for marketing and not nearly enough brands utilizing them.
4. Integrate the brand story into modern culture Young people love culture. Whether it the latest meme, the hottest music, or most iconic fashion trend, culture drives the consumer habits of young people and if brands align their brand story with modern culture, they can impact those consumer habits.
5. Fine tune content campaigns for sharing Content is king ever since social media took over young people's lives. Brands need to ensure their content campaigns can be shared easily and are able to be viral, since that will maximize impact and reach.
6. Invert supply and demand Supreme has pioneered the business model of keeping supply low and allowing hype to skyrocket demand. This allows it to sellout within minutes of launching each line and charge a premium for its goods. Building hype behind a brand and utilizing limited releases can drastically increase the perceived brand value for young people.
7. Keep things casual No one wants to be sold to and no one wants to build a relationship with a stale corporation. Wendy's new "roasting" content campaign on Twitter shows the impact of having a corporation act more like a young person and keeping marketing campaigns casual.
8. Innovate with influencers Influencers have been a marketing tool for decades, but too frequently are used as a mouth piece for brands. Understand what the influencer's audience wants and what the unique value of the influencer is and create a new and innovative content segment that appeals to that value and the audience's desires.
9. Be everywhere One campaign will not be enough. Young people use multiple social networks and consume thousands of pieces of content everyday, so brands need to run multiple campaigns and be everywhere in order to see the benefits of their work.
10. Be cool Young people are always aware of what is cool and what is not since they spend hours on social media. If a brand is cool, the marketing department will have an easier job of appealing to their tastes and preferences. Think about marketing to Gen Z as an opportunity to develop this cool factor and as time goes on, the brand will grow.
This article was first published in August 2017 and has been updated regularly.
Related articles: