3 Steps to Building an Enthusiastic Community for Your Brand
Do you remember the early days when brands knew nothing about consumers? At most, they stuck to restrictive targeting efforts, advertising pink razors to women or blue T-shirts to men. If you're at a brand where consumer experiences are equally superficial, it's time for a reality check.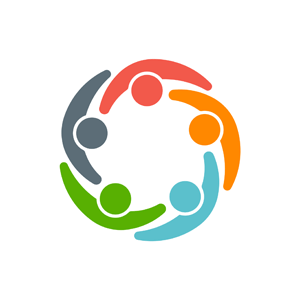 Recently, layers of consumer expectations have added to the complex puzzle of building a viable brand. Thanks to the rise of social media, consumers now crave the ability to defend their purchasing decisions and look to their friends (and even strangers) to reinforce these choices.
According to a 2017 BrightLocal survey, an impressive 85 percent of reviewers put equal trust in online reviews as in personal friends' recommendations. But it takes about seven reviews before consumers begin to trust a business. In addition, the advertising that consumers find most credible comes from other people, not from brands.
Modern consumers aren't just looking for great products; they're looking to feel a sense of community because they've purchased those products. They want to join a tribe of like-minded people echoing their sentiments and sharing their experiences. Consequently, a brand's community is a filtering tool, a strong defense against a bad decision, and a place where consumers find value in belonging.
Brand community in motion
The strong element of community has always been a bedrock of success in membership marketing. Now, it is a vital component for other business models, too—no longer siloed to subscription services like Amazon Prime, which is now used by about 77 percent of U.S. households.
With tangible success rooted in communal efforts, brands face the challenge of not only putting their products in the spotlight, but also inviting consumer attention and investment.
For example, Patagonia is a top brand that serves as a hub for like-minded individuals who share concerns about access to and enjoyment of the nation's natural resources. Staying true to its brand identity and understanding its customers' values, Patagonia offers products and a corporate mission designed to enhance the joys and wonders of the great outdoors. Consumer loyalty has quickly followed, as customers clearly understand the brand's mission and view it as a protective leader of Mother Earth.
3 Steps to Building Brand Communities
Building a brand community doesn't have to be daunting. Instead of wondering where to begin, you can engage with, nurture and capitalize on the behavior that may already accompany your product or service. Here's how to get started: