100% Pure's Predictive Success
Natural cosmetics, skin care and bath and body product company 100% Pure is leveraging predictive marketing technology to run email campaigns, VIP offers for customers and even using the data to help find the best locations for its' brick-and-mortar stores.
Prior to leveraging a dedicated predictive marketing solution, the 100% Pure team was using Google Analytics to gauge its web data. A year ago they teamed with predictive marketing specialists from AgilOne to find solutions and help their marketing campaigns run more efficiently.
"I knew you could do some great things with big data, and looking into AgilOne and their tools it seemed very easy. We can now aggregate all our data, we can can segment and target our customers, find out who our VIP customers are and find out things like who's ordering skin care but not bath and body products," says 100% Pure/Purity Cosmetics, Inc. cofounder and ceo Ric Kostick.
Kostick chose AgilOne because it supported implementation of the technology, which was a big help because the 100% Pure marketing team at the time consisted only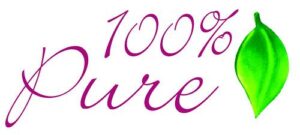 of marketing manager Lydia Yang. AgilOne came in with its team and 100% Pure didn't have to do any heavy lifting to get the technology up and running.
"When we first started using the technology we had a plan of all the campaigns that we wanted to run. But even day-to-day, when we're sending out email blasts to customers about special offers, we realized we could use it to tailor emails to specific clusters of customers we were sending to," says Yang.
"AgilOne helped walk us through setting up new campaigns and now we are up an running on our own. We know how to use it and to pull the data that we want for any promotion we can think of," she says.
But the data 100% Pure is now digging into allows them to move beyond traditional email marketing blasts to its customers. Replenishment campaigns for consumer products reminding customers that it's time to purchase again are one new area where the team has seen success.
"Let's say you use an eye cream, and every 60 days we can send a targeted email letting customers who bought the product know that it's time to purchase another one," Kostick says.
More complex campaigns focus on customers who are buying one line of 100% Pure's products, but not others.
"We have a lot of customers that are very galvanized in buying skincare products—they only buy skincare and won't buy our color cosmetics or bath and body products. Prior to using AgilOne that wasn't very clear, I had the presumption that all of our customers were buying through all of our categories," Kostick says.
That created an opportunity for 100% Pure, and the brand is now creating special offers on color cosmetics and sending them to customers who only purchase skincare products.
The data the technology is providing the team is also valuable for VIP customer campaigns.
"Your best customers are providing a significant percentage of your revenue so you definitely want to give them special attention and special VIP-type access. Things like access to new products before they launch, and things that make them feel special," Kostick says.
But this technology is not just providing the 100% Pure team with information for email campaigns—it's giving them new insights on which markets to target for its physical retail stores.
100% Pure opened its first brick and mortar store in Berkeley, CA in 2007, and recently opened seven more, bringing its total number of locations to 13. Kostick says predictive analytics helped the company decide where the best locations for new stores would be.
"We went on a store opening binge, and I was able to use AgilOne to help determine where to locate our physical stores, because we could see where our customers were located. Prior to that, we had no visibility into where they were located. If I want to open a new store, Lydia gathers the information through AgilOne and finds our what markets our customers are in. Then we look in that market and see what real estate is available, and if there's a good deal and a mass of customers, we'll open a store there," Kostick says.
The team then sends a postcard in the mail out to all of the customers who live in the area of the new store, getting the word out about new locations and special offers.
"We get seven times our daily sales on average doing that. The customers sign up through our Internet business and then we re-target them through direct mail. That has made for successful store openings," Kostick says.
Further segmentation of customers is what's on the horizon for the 100% Pure team.
"People aren't interested when they get an email that isn't relevant to their interests, but when you segment you can really tailor an email so that it's focused entirely on what they're interested in. I see us doing more and more segmenting in the future, so we can custom-tailor those emails so they are as impactful and interesting as possible for our customers," Kostick says. Sounds like a winning strategy.