Using VR to Tell Your Story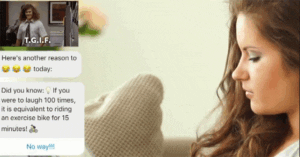 Brands are embracing virtual reality (VR) technology as a way to offer consumers unique, impactful experiences.
At SXSW this year, some unique applications of VR were shown off, from bedtime stories by Samsung to games for every taste. While VR is one of the most prominent marketing buzzwords today, it has not yet reached a point where it delivers quantifiable business value. VR will still be viewed by many as entertainment, until it can prove a clear business objective.
Stanford University recently shared how it is tapping into VR to improve medical treatments. In February, the school's hospital utilized VR to figure out if valve replacement surgery could be performed on a patient through a smaller incision than usual. To determine if the technique would work, doctors donned VR glasses, allowing them to view every angle of the patient's cardiothoracic anatomy. This technology, called True 3D, helped doctors to decide how they would approach the surgery, which was a success. As we look toward the future of medical treatments and drug therapies, VR will likely be incorporated more and more, not only to help physicians approach treatments in new ways, but also to help patients better understand what is happening within their bodies.
Technology & Storytelling
When technology is well incorporated to illustrate a brand's narrative, it is as if the technology fades into the background to allow the story to be at the forefront. Without technology, some stories are not nearly as engaging; however, with technology, even the plainest stories can become extraordinary.
Of course, while technologies like VR offer new ways to connect with consumers, companies cannot forget about the importance of human connection in marketing. This year's SXSW overflowed with technologies that brands can use to connect with their intended audience, but at the end of the day, it's about using those tactics to build meaningful connections with consumers.
Social media, for example, can be leveraged to represent who you and your company really are to build genuine connections and conversations with consumers. When we consider other platforms such as email, video and websites, we realize just how many mediums are at our fingertips, offering us a chance to forge real connections with consumers.
Brands of all sorts are realizing the value of human connection and authentic conversations. In healthcare, emojihealth is doing this very well, leveraging messaging technologies to communicate through the channels that teens feel most comfortable with. At SXSW, the company pitched itself in the Impact Pediatric Health Competition. When its founder spoke, it was so clear not only how technology can change healthcare, but how it helps companies bound by strict regulations to touch consumers in a very sincere way.
VR can be a fantastic way to promoting your brand's story and encourage loyalty. When emotion and passion meet interactivity and technology, the magic really begins. The art of bringing people on an emotional journey is only enhanced by technology.
John Skolis is director of digital strategy at Cambridge BioMarketing.
Related Articles:
Bank of America Invests in B2B VR Engagement
Why B2B Marketers Need VR and AR Solutions
Using VR to Reach a New Market: The Elderly
VR Helps Aqua Pharmaceuticals Get Under Dermatologists' Skin