User Retention and Engagement is Key For Mobile Apps
Mobile app marketers and developers have traditionally spent huge sums of money on user acquisition, believing that if they could get a user to download their app, they were set—the hard part was over.
However, times have changed. Users today are up to their necks in apps, with many seeing them as disposable (especially with users launching an average of 15 apps per day). With user retention more challenging than ever, it needs to be about engagement – delighting users by taking what we know about them and turning that into personalized and relevant digital experiences.
User retention isn't anything new—but the crop of challenges facing marketers is. The number of channels and technologies continues to increase, which is making user acquisition easier. But, holding onto these users is becoming harder as the competition for their attention increases.
More and more, marketers are struggling to come up with ways to stay relevant in order to retain users, which is proving to be a big challenge for marketers in 2016. Can brands run the marathon beyond just acquiring users and build the muscles that will equip their app to take on new users and keep the ones they already have coming back? The answer is yes, as long as they're willing to get personal.
Face the Challenge
Consider the facts: one-fourth of apps are only ever used once and 58% of app users churn (or leave the app for good) in the first 30 days – startling statistics to say the least. There isn't an unlimited amount of space on a device to accumulate even a fraction of the apps available today, which means users pick and choose the ones most important and valuable to them. This is where apps today are losing. There's a gap between the install and first open, and getting users to come back frequently enough that the risk of churn decreases. Because let's face it, the moment an app stops providing value is the moment a user will stop paying attention.
To meet the needs of these users, marketers need to find fresh ways to build lasting relationships with attention-challenged mobile users, all while continuing to meet their needs. For app marketers, this means that they've got their work cut out for them: delivering on the app's purpose while (constantly) evolving alongside users. This means personalized experiences—tailored to specific behaviors and locations – for the users, which leads to successful app engagement and retention throughout the lifecycle for marketers.
Engage to Retain
We already know that analytics are the key to creating apps people love, and ones that will secure that prime real estate on a user's home screen. Equipped with the right insights, marketers can better target their retention efforts towards users that are exhibiting early signs of churn. When done correctly, data-driven engagement can result in in-app and push messages that aren't viewed as annoying, but instead, useful.
There's no arguing that if you're not investing in app messaging to drive your mobile marketing efforts, you're at greater risk of losing users. Despite the debate around such engagement, it's a worthwhile tactic. Gone are the days when push notifications were considered invasive and in-app messages considered spam. Instead, these methods should be evaluated for what they truly do: drive engagement, improve retention and decrease churn.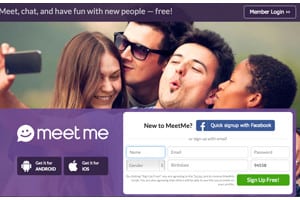 Here's what mobile engagement did for one mobile leader. MeetMe, the leading social network for meeting new people in the US, boosted retention in a single retention campaign by 11.9%. How? They used their data to identify users who were at high risk of churning, or leaving their app. Then, they sent a series of highly targeted push messages to those users, segmented by their previous behaviors and current location. When compared to a control group of at-risk users who did not receive the messaging campaign, they saw an 11.9% lift in the percentage of users who came back for multiple sessions in the month after the campaign.
Another important way to frequently engage app users is by creating multi-step campaigns that build on each step of an engagement strategy. For instance, we have a retail app who knew that once users made their first purchase, they were three times more likely to keep coming back. They identified a group of users who engaged with their app occasionally but hadn't actually made a purchase.
The first step in the campaign was a discount sent via an in-app message while the users were searching for items in the app. Some of users used the discount to purchase an item. Great! But for those prospects who didn't, the next step was to send them an email, using their previous in-app behavior to provide them with highly relevant content and even more incentive to buy an item. Again, they saw more users convert to purchasers, but there were still others who hadn't. The final step in the campaign was to gently remind non-purchasers about items of interest via a remarketing campaign on Facebook.
With each step of the campaign, the retailer was able to deepen their relationship with users, moving more and more to the next stage of the user lifecycle. They were able to do so because they had the data to know what makes a loyal user and they frequently engaged users of mobile appswith relevant timing and content.
In a time where one in five apps is only ever used once, focusing on retention is key for creating mobile apps that are both beloved and successful. The secret to long-term retention and preventing churn is getting users to come back to the app on a regular basis. Doing so will prepare marketers to face the retention challenge. Because after all, don't you want to create an experience that keeps people around?
Josh Todd is CMO of Localytics.

Related Articles:
Optimizing Mobile Apps for Lead Gen
How Mobile Tech Can Differentiate Your Rewards Program