Ways Mobile Technology Can Differentiate Your Rewards Program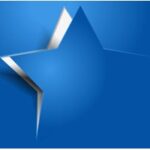 Mobile technology has transformed reward programs from sluggish endeavors with questionable benefits into powerful, convenient, multifunctional tools that can help businesses enhance marketing, increase sales and establish product differentiation.
New connective reward technology innovations such as mobile apps and plug-and-play modular add-ons can help companies motivate sales teams to perform at their peak, facilitate customer loyalty and cultivate better relationships with channel partners.
No matter which industry you're in, you can work with, not against, the rise of mobile proliferation and abundant online information. Increasing profits and establishing differentiation in a mature market aren't impossible tasks—they simply require businesses to rethink their processes.
In the past, reward programs were cumbersome for both administrators and participants. Rewarding participants was an administratively intensive process with rewards that, by the time they reached their recipients, had lost their instant gratification luster. Today's advanced and continually progressing mobile technology solutions makes reward programs easy tools to implement and operate. The easier and faster to use reward programs are, the more profitable they are for businesses.
Where there were once hefty training manuals and day-long training sessions, there are now online training programs users can access on their phones during breaks. Arduous sales claim verification processes have been replaced by scanning and texting smartphone photos of UPCs, invoices and warranty registrations, which can be uploaded instantly to receive immediate rewards. Mobile technology allows companies to execute reward programs that are engaging for participants and relevant to their smartphone-centric lives.
According to Mike Smith, senior marketing manager for Mitsubishi Electric Heating and Cooling, "Using incentive app technology has dramatically reduced our administrative burden, but more importantly, improved contractor/dealer/installer utilization because of the ease and immediacy. The technology gives us immediate 2-way communication with the very people that affect our sales."
In the article "The State of B2B Marketing Data 2015," Dun & Bradstreet reported that 71% of marketing databases "suffered from inaccuracies or incompleteness." Because personalization and segmentation are so important, investing in marketing that's based on bad customer data is like building a house on a Swiss cheese foundation.
The speed and convenience of a mobile reward program can motivate sales reps to submit more invoices, warranty registrations and other customer information. On the administrative end, connective reward system tools allow program owners and managers to easily analyze their data. With better, more accurate information, businesses can develop more effective sales and marketing strategies.

Every business will have different uses for a reward or incentive program. Some will want to bring out their salespeople's competitive sides, motivate employees in customer service with recognition programs or increase customer loyalty and customer retention. Others want to work more closely with sales channel partners or motivate them to push out more of their brand's new and high-margin products.
Whatever a business' incentive objectives are, the best way to reach them is with simple and specific targets. With an online reward program that offers various module options (for example, an online training quiz module, a social media recognition module or a leaderboard module), you can pick and choose features to build a configurable reward system that responds to your unique challenges. This plug-and-play reward system allows you to purchase only the features you need, when you need them.
Steve Damerow is CEO of Incentive Solutions.
Related Articles:
Upgrading Loyalty Programs With Technology
Walgreens Tests Wearables to Reward Loyal Customers
Why Referral Marketing is Essential in 2016