Top 10 Trends to Transform Digital Marketing
As 2017 moves along, let's take a look at what's next on the social and digital marketing horizon. From the evolving world of mobile to artificial intelligence to instant communications expectations, here are 10 digital marketing trends we expect to emerge into prominence.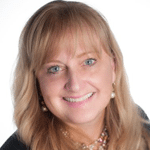 1. New Products Roll in From the Brand Revolution
As consumers—via social media—have a seat at the marketing table and share their needs and priorities with businesses, we've now seen the impact of the "brand revolution" on key consumer-facing industries. We're seeing brands become even more dramatically attuned to the needs and priorities of the end consumer and increasingly shape their product offerings around rising lifestyle trends.
2. A.I. Solutions Point to a Brave New World
As our personal and professional lives grow more complex, we'll look to artificial intelligence to lend a helping hand. More and more start-up brands, as well as data analytics, will identify A.I. solutions as a way for consumers to navigate in an increasingly complex world.
3. "Instant" Speeds up as the New Normal for Gen Z
What happens when you grow up surrounded by social media and technology? Expectations of instant communications and entertainment become inevitable, as seen by how Generation Z gravitates to instantaneous social channels such as Snapchat, Instagram, and for example, new social apps such as Musical.ly. The downside? This generation has grown up with instant response as its baseline expectation. We can count on at least three platforms we've never heard of rise to social prominence next year that embrace faster, more pictorial, and more spontaneous ways for rising Gen Z to bond.
4. Niche Curation Sorts Information Overload
We find ourselves awash with more information than has ever been available to us as humans, and we simply can't process it. As a result, we've increasingly come to rely not just on curated information, but on the people we most trust to curate this information for us in a way that resonates with our lifestyle, interests, and values. This year, consumers are on a mission to find peer specialists with niche expertise to filter recommendations.
5. Mobile Devices Forge On-the-Go Consumerism
We're seeing the emergence of a new "electronics evolution"—innovative technology and apps for the mobile phones we keep tethered to our sides. As these devices will offer up smarter, faster, and more intuitive information, they will become even more ingrained into our connected culture and dramatically influence consumers at the point of purchase. Mobile devices are emerging as shoppers' most valued shopping partner, as consumers check them throughout the trip for recommendations from their network of trusted advisors—fact-checking product attributes and using online coupons.
6. Social Influencers Diversify, Specialize and Grow Exponentially
As social surrounds us, we've never had more on-call peers to advise us—from peer advisors to specialists and trend-spotters. As we move through the rest of the year, we'll encircle ourselves more deeply within the social web, immersing ourselves in increasingly diverse and broadening circles of discerning opinions. These influencers will powerfully inform and guide us in our consumer decisions.
7. Influencer Marketing Firmly Ensconces as a Fundamental Brand Strategy
This year, brands recognized influencer marketing as the industry's hot "go-to" strategy, but struggle on how best to leverage it and measure it from a business results and attribution modeling perspective. Influencers have entrenched as defining voices in consumer marketing, as brands concede advertising control and instead look to passionate brand advocates to sway consumer recommendations on social.
8. Consumer Resentment of Intrusive Marketing Deepens
Pop-ups, banner ads, and disruptive brand messages—today's consumers don't want brands aggressively pushing their way into social media feeds, whether on Facebook, through promoted Pins or Tweets, or paid-for Snapchat stories. As consumers seek to learn about new products on their own time and when it makes sense for them, expect continued resentment over perceived intrusive marketing to further deepen this year—and consumers to vote with their feet away from social platforms that overly inundate them with brand marketing.
9. Consumer Tethering to Mobile Devices Tightens
As mobile devices take over photography, replace alarm clocks, and provide on-the-go access to favorite social media platforms, they've transformed how consumers communicate and share information—so much so they've become 24/7 companions. Look for consumers to ratchet up their mobile dependency in the coming year as more usages emerge.
10. Words Prove So Overrated: The Year When Images and Videos Rule
Visuals and videos have truly surged and consumers—particularly those in the Millennial and rising Generation Z cohorts—have truly embraced pictures and videos as a way to gather and share information. Look for new visual platforms to roll out to accompany existing ones as consumers gravitate toward authentic, live-action, visual storytelling.
This article was originally published in January 2017 and has been updated regularly.
Stacy DeBroff is founder and CEO of Influence Central. You can reach her at stacy@influence-central.com. 
Related articles by Stacy DeBroff:
5 Must-Have Elements for Influencer Marketing Sales Success
5 Ways Influencer Marketing Transforms Retail Sales