Tips to Capture and Present User-Generated Content
Brands are finding all sorts of innovative ways to integrate user-generated content into their marketing strategies. UGC not only saves marketing costs, but it's authentic, coming from fans of the brand.
The trick is figuring out how to capture and present that content in the most effective way for marketing purposes. Forbes offers tips from 13 experts on its Agency Council.
Here is a snapshot of their thoughts: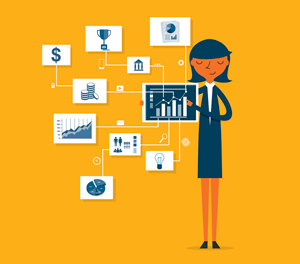 • Keep it Simple
Anything from a contest, like requesting videos or essays, to simply asking brand advocates and loyalists for ideas can produce a bucketload of great content. Have a defined, user-friendly strategy in place so everyone understands the parameters.
• Ask for Permission
Get the okay upfront. Then, when the great content starts flowing, you don't have to go back to get permission.
• Live events
Consumers are already "in your space" enjoying your brand. Photo and video ops not only share the experience far beyond the footprint, but provide a wealth of content for marketing.
• Circle Your Community
Tap into the vast social communities at your fingertips. "Everyone wants a chance to tell their story, and for marketers, this can be a powerful way to communicate value props and ideas through a variety of lenses. All you need to do is ask, and your community will respond with the best stories," April Joy Rudin of The Rudin Group told Forbes.
---
You May Also Enjoy:
---
• Incentivize
Incentives work. Dangle a worthwhile incentive to encourage social fans and followers to participate. They are already in your wheelhouse, are loyalists and brand advocates making it likely that they will promote your brand.
• Become Friends with Superfans
"Use social listening tools to identify brand loyalists. Search for, listen to and connect with them. Be proactive; give superfans exclusive access to your brand. Identify fans at events, build relationships and follow up with social shoutouts and Q&As. The more you engage fans, the more authentic content you'll gather, and others will vie for the opportunity to connect as well," Brian Salzman at RQ said.