5 Content Marketing Tips from Cartoon Hangover
Content marketing has taken on a new level of importance to get the right message to the right consumers at the right time. It's now content-first, as 86 percent of marketers are using content marketing as part of their overall strategy. And, nearly 80 percent said they can demonstrate how content has increased audience engagement, according to the recently released Content Marketing Institute B2C Content Marketing 2018 Benchmarks, Budgets and Trends-North America report.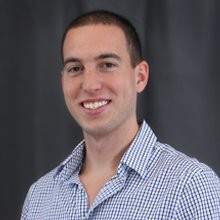 As a Frederator online animation channel, Cartoon Hangover is into plenty of content. The brand launched in 2012 as a part of the YouTube Original Channel Initiative. Cartoon Hangover is the home to shows like Bravest Warriors and Bee and PuppyCat, as well as compilation series featuring animations from independent creators. The channel also has a premium offering on the VRV streaming service. That's all great content, but how best to market all that content?
Dan Toth, marketing manager at Cartoon Hangover, shares five content marketing tips that drive viewers to its content.
1. Write it, Cut it, Paste it, Save it
In digital media there's an unlimited amount of places where you and your brand can be. Take everything you have and create shareable assets in various forms. Reorder, remix, and change it up. Then spread it everywhere.
2. Aim for the Bullseye
While having a target market is extremely important, sometimes significant growth or expansion can come from unexpected places. Use content marketing to prod parallel audiences and experiment with associated content streams.
Don't miss Dan Toth's exclusive and insightful session Nov. 8 during Chief Marketer's free "Content-First Marketing" virtual event 11:00 AM-2:30 PM. He will be joined by other speakers including experts from First Data, Lord Hobo Brewing and Building Engines, among others.
3. Superfans Need Capes and Spandex
Embrace and promote your #1 customers.
They're most likely to grow your business and deserve your full attention.
4. Don't Serve the Main Course
Without any Side Dishes Don't underestimate the power of anticipation. Every announcement, release, event, and launch needs lead-up, hype, and a satisfying pay off.
5. Keep your Brand Promises Use content marketing to speak the truths
of your brand or product. Prove your worth.
Execute. Show it.