NAVIGATING THE NEXT PHASE OF CONTENT MARKETING
Walgreens, American Express and the YMCA share campaign details and candid insights on the new era of content marketing—what works, what doesn't and what's next.

Plus, six tips for writing content with impact.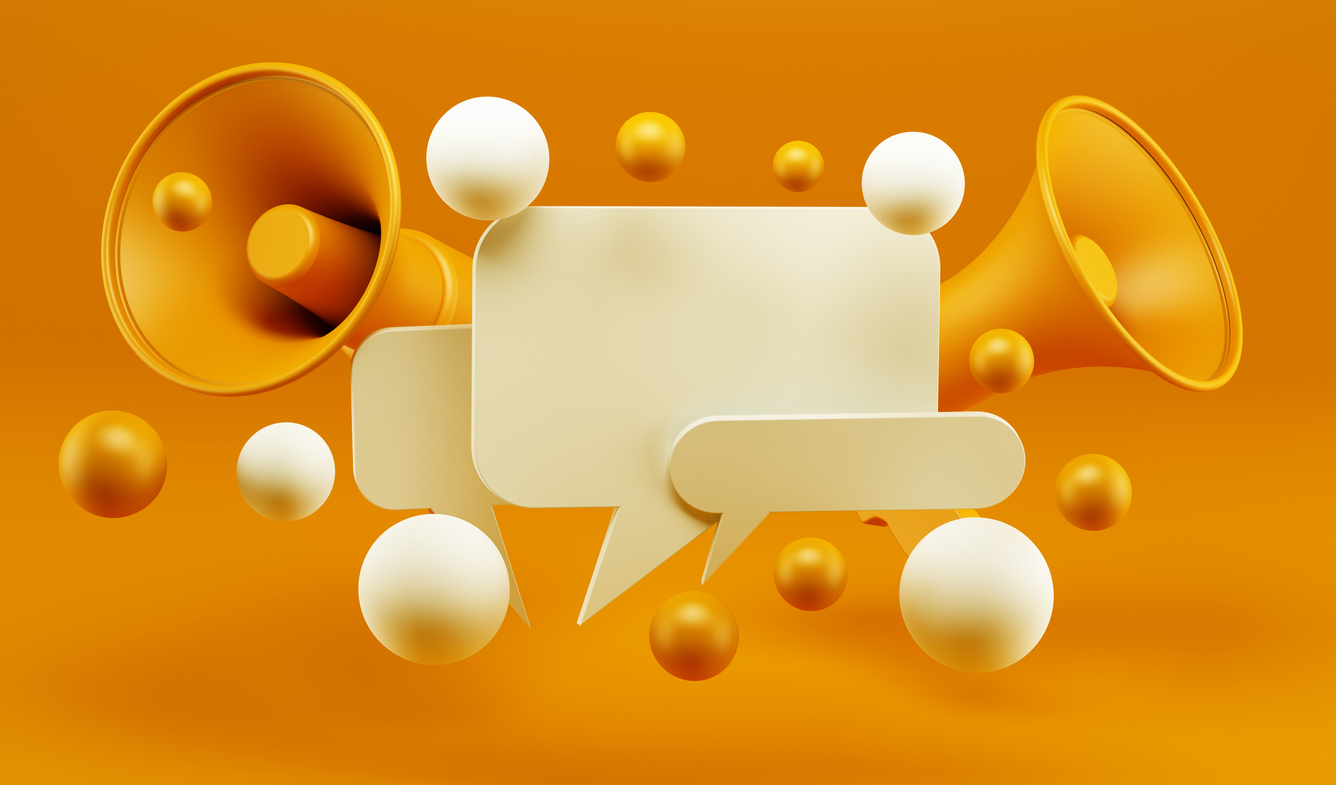 Marketing experts estimate that most Americans are exposed to between 4,000 and 10,000 ads each day. It's no wonder consumers are skimming, skipping and tuning out more than ever before.
In an effort to cut through this constant barrage of clutter, smart content marketers have ushered in a new era of content marketing that more effectively customizes and localizes marketing messages, when and where consumers want and need them most. From storytelling to striking the right tone to identifying pain points—and then solving them—the next phase of content marketing is smarter, more targeted and more relevant to the audiences it seeks. 
Today's content can't just entertain or educate or inform, either. Marketers need solid evidence that it is boosting the bottom line. Aligning metrics with goals to prove that content works is key for brands that want to increase their content spend.
Eighty-six percent of marketers reported using content marketing as part of their strategy, with nearly 80 percent saying they can demonstrate how content has increased audience engagement, according to the recently released Content Marketing Institute's B2C Content Marketing 2018 Benchmarks, Budgets and Trends-North America report.
Walgreens Walks the Talk
Local marketing on overdrive intercepts consumers at high-impact points in some of the busiest locales in the world.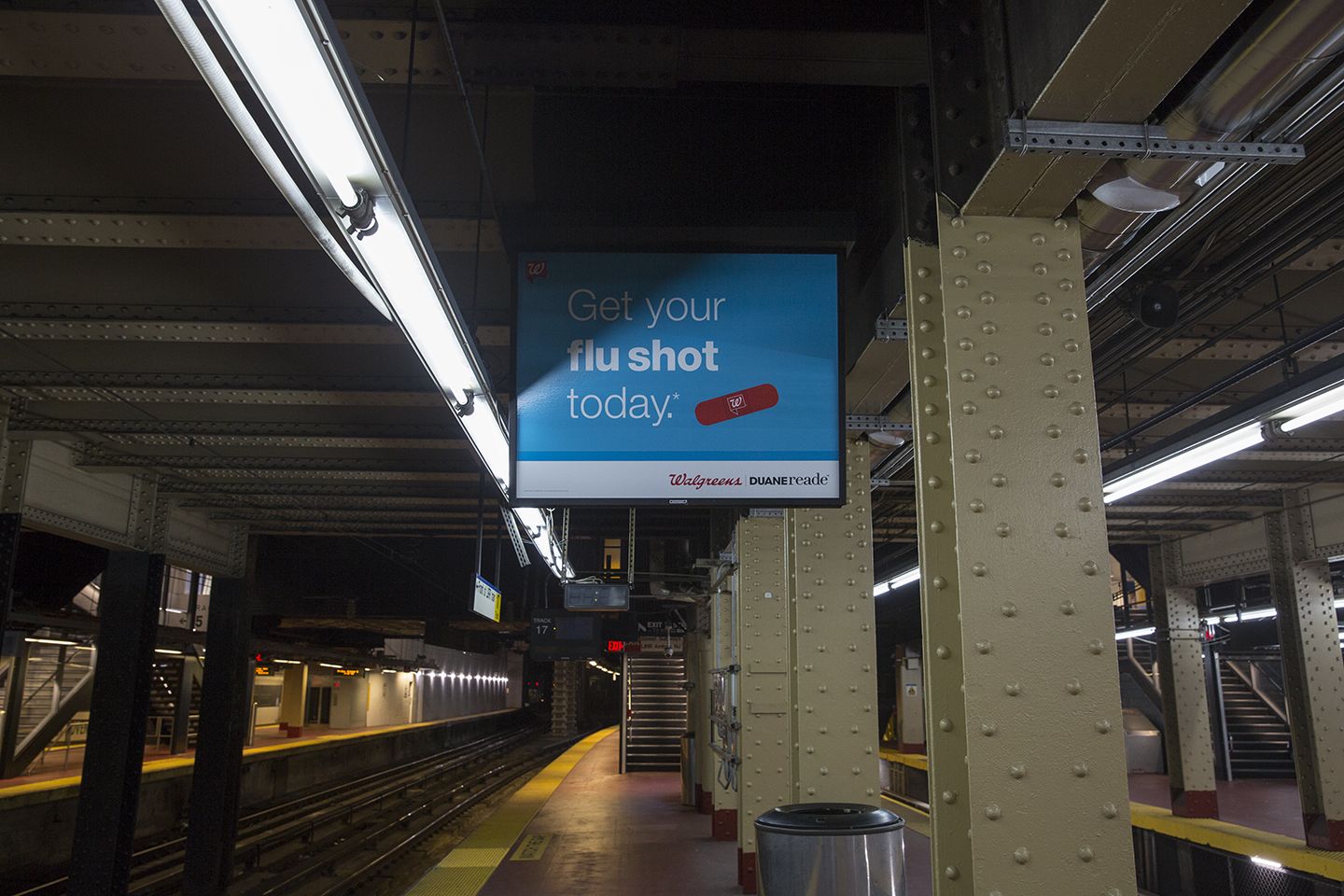 For Walgreens, content marketing has taken on a new level of importance to get the right message to the right consumers at the right time.
Content marketing "absolutely has a place, and a growing place," says Walgreens CMO Adam Holyk. "When you consider other alternative channels to amplify and to educate and to explain—whether that's online video, blogs, social and other media—content becomes a great way to get that next level of detail and education to consumers." 
With flu season upon us, Walgreens launched a new content marketing campaign reinforcing the importance of protecting yourself and others against the flu. It engages consumers on a local level when they are most vulnerable: packed into Chicago's subway, passing through highly populated areas like New York's Grand Central and Penn Stations, and riding city taxis where everyone is coughing and sneezing and blowing their noses.
"We've been thinking about how content marketing really can drive the local relevance of the different programs and campaigns so all of our different tactics and executions reach different audiences," Holyk says. "Being able to actually drive the right detailed content into the right markets, we believe, can drive even stronger connections with consumers." 
To make that happen, creative messages in New York flash across digital screens and on posters that read: "Protect yourself and everyone else who walks this corridor," "Get your flu shot today" and "Share a commute, not the flu." More than 6,000 NYC cabs are showing the ads on Taxi TV to drive people to get a flu vaccine at local Walgreens or Duane Reade stores with reminders that no appointment is necessary. Some of the locations, like Penn Station, have a Walgreens store so content is localized on an even more specific level with messages like: "Protect yourself 20-feet away" with an arrow pointing to the store. TV spots support the program throughout the fall.
"From a consumer reach perspective we know that around 700,000 are coming through Grand Central, 650,000 into Penn Station and almost 400,000 people ride the Chicago Transit Authority (CTA) on a daily basis," Holyk says. "As we get into these local executions it's really about reaching people at these important connection moments to drive even more relevance."
Beyond that, there are other ways Walgreens bring its campaign to life, including localized communications delivered through programmatic channels.
"We're able to reach consumers in geographies and cities and communities where there may be an uptick of the flu to educate them and give them information to help them keep themselves and their families healthy," he says.
Progress is measured in a few different ways.
"We're getting positive feedback through initial ad tracking and measurement on the campaign so that's very encouraging," Holyk says. "Beyond that, we track actual number of flu shots administered. We're very encouraged with the results to date and consumers are responding and more consumers are getting protected."
Marketers, in general, are finding similar success with content marketing. Seventy-eight percent of consumer marketers reported being "moderately to extremely" successful despite—or perhaps because of—a four percentage point decrease year over year in the total marketing budget spent on content marketing (22 percent vs. 26 percent), the Content Marketing Institute report found.
In fact, the Content Marketing Institute noted, 53 percent of marketers say they're discontinuing content marketing activities found to be ineffective to concentrate on those that yield the best results.
---
Other articles you might enjoy:
---
Local Lingo
When the Seattle Seahawks battle it out on their home turf this season, American Express will be there, ready to engage cardholders and fans with experiences—and content.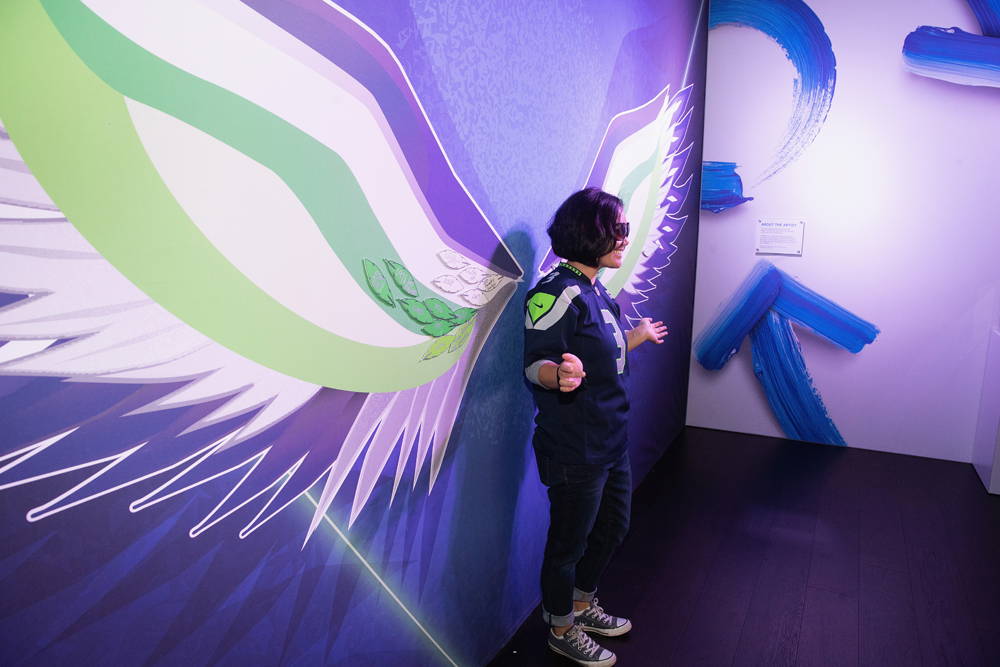 On Nov. 4 the Seattle Seahawks took on the Los Angeles Chargers on their home turf and American Express was there ready to engage card members and fans with experiences—and content—designed to fuel fandom.
The game was the third in an expanded campaign with the team that began with several tent-pole events a few years ago. Now, American Express is setting up at every home game with a—2,500 square foot—"American Express Experience" and has staged a local content marketing campaign to make sure that every Seattle-based card member—as well as local Seahawks fans—know about the experience and special offers for card members.
One way the brand is getting repeat visitors is through fresh elements at each game, like meets and greets with Seahawks football legends such as Steve Largent or Ben Obomanu. Local merchants that accept American Express rotate in to serve various food items, such as macaroons from Macadons and cupcakes from Trophy Cupcakes all decorated in Seahawks blue and green colors. At the upcoming Nov. 4 game, Top Pot Doughnuts will entice guests with its doughnuts.
"This idea came out of creating a popup to offer elements that would be consistent week over week, but that would also change to get people excited to come back," says Lisa Kahn, director of global experiential marketing and partnerships at American Express. 
The American Express content marketing machine pumped into action, aligning with an audience insight that the number one NFL fan social platform is Twitter. It churns out posts on Seahawks and American Express feeds, with a mix of messages like this one posted Sept. 21 on the Seahawks account: "On game day, stop by the American Express Experience to meet #Seahawks Legend Steve Largent from 10 a.m. to 12 p.m. at 165 South Jackson Street in Seattle!" Others include, "Bring your card to the next home game to experience Seahawks home games in a special, Amex-enabled way" and "Get excited for Seahawks-themed treats at the Amex Experience space before the next home game."
Animations on Amex and Seahawks Twitter accounts amplify news like Largent's appearance before the first home game. Videos, produced by Digitas, include merchant spotlights and reminders to "bring your card." Social tags #AmexLife and @AmericaExpress keep the conversations going.
"These partnerships give us the ability to leverage local teams and highlight fan passions and pull in unique activations to showcase what we can do to back card members experiences doing what they love," Kahn says.
Amex isn't alone. According to the data, social continues to play a huge role in content marketing. Ninety-six percent of the consumer marketers surveyed in the CMI report said that social media posts are the type of content used most often for content marketing purposes, followed by pre-produced videos (76 percent), illustrations and photos (67 percent), infographics (59 percent), interactive tools like quizzes and calculators (38 percent) and ebooks and whitepapers (35 percent). Social posts, videos and illustrations and photos were also reported as the top three most effective types of content marketing.
---
Other articles you might enjoy:
---
Everyone has a 'Y' Story
Consumers talked, 'the Y' listened and transformed its marketing into a storytelling powerhouse.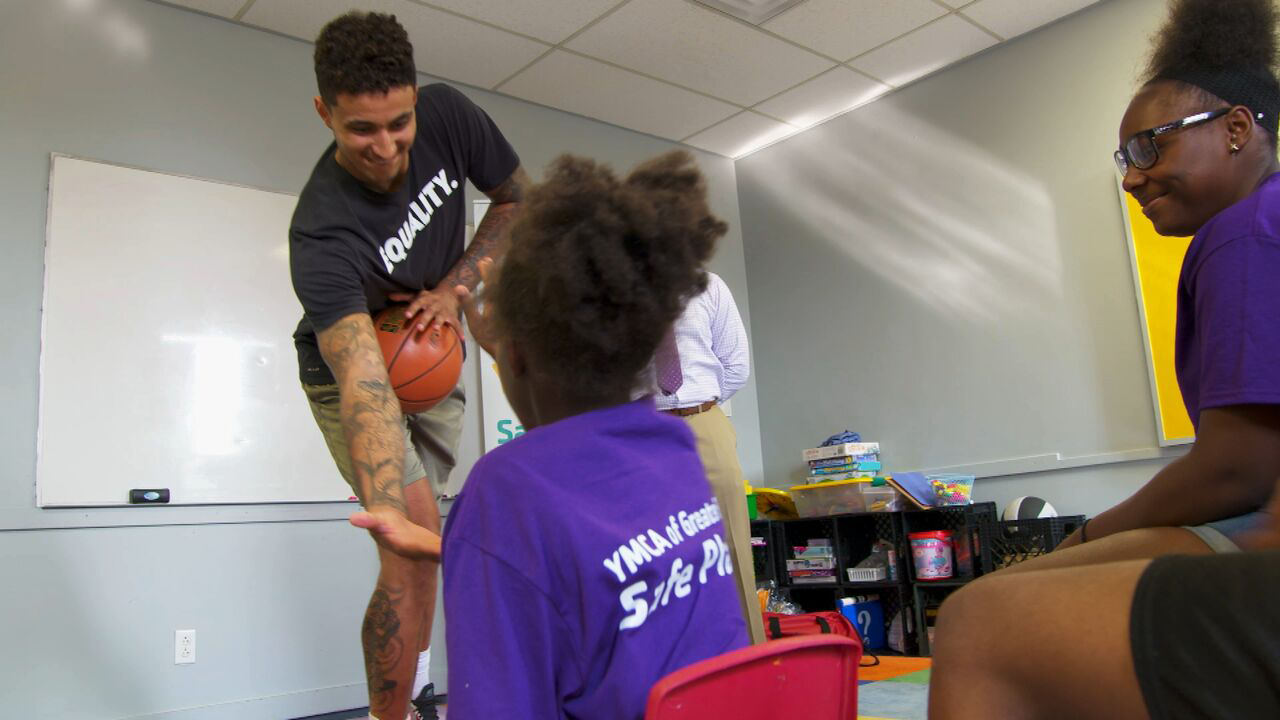 Some of the most effective content marketing comes in the form of storytelling. It's relatable and often carries an emotional connection for the viewer making the content all the more relevant, compelling—and shareable.
Last year, as the Y began working to develop a campaign that brought together all of the activities and services the Y has to offer, it listened in to what consumers had on their minds. The resulting takeaways transformed its strategy into a content-marketing powerhouse. 
"We tapped into a key insight that in communities people are feeling disconnected. There are polarizing conversations and language and isolation for seniors and teens," Valerie Barker Waller, senior vice president and CMO at Y-USA, says. "We launched a creative idea based on—with all that is going on in the world—the Y is a place where conversations happen and is open to all. The idea was, how do we tell more 'Y' stories and how do we amplify those stories?" 
A series of videos called "My Y Story," launched last year with Olympic gold medalist and Y youth participant Allyson Felix, chef and Y donor and volunteer Marcus Samuelsson and Oscar-nominated actor and lifelong Y member Ethan Hawke. The videos were "really, really well received," garnering more than 4 million views overall, as well as lots of social interaction and fun comments from people that talked about their own Y stories. Major media outlets, including Food & Wine and Business Insider, also picked up the campaign. 
"For us, content is absolutely a focus," Barker Waller says. "When we think about our goals and ensuring that people understand the wholeness of what the Y is, it is critical for us to ensure that we are connecting emotionally with people so they have a vested interest in observing that content and have their mind opened or changed. We want people to see the Y that's an organization that's relevant. It is deep rich content that enables those things to occur."
The question for 2018 then became, "How to continue to round out the folks that we had available to share their stories," Barker Waller says. "So in mining the many, many folks that have had interactions with the Y over the course of their lives, we thought two folks had stories that complimented the three we'd already done."
Enter professional basketball player Kyle Kuzma and actress and comedian Jane Lynch. The series, which launched Oct. 15, shares how the organization has impacted their lives through their own personal Y stories.
Kuzma is well known for his desire to give back to his childhood home of Flint, MI, and to ensure that it can be a thriving and strong community for kids. The video expresses how much the Y influenced him as a young boy playing basketball and staying safe. He returns home to surprise a group of kids and talk about the importance of the Y being a safe place for all members of the community.
Lynch shares her Y story about the importance of volunteering and mentorship while working with a group of teens from her local Y, the YMCA of Metropolitan Los Angeles. She gives the teens advice on building confidence ahead of their performance.
"These are two very different stories that compliment the other three that we've done in the series," Barker Waller says. "They are a fantastic way for us to tell our story and fully explain all of the dimensions of the Y. One of our marketing goals is to tell what we do beyond swim and gym."
---
Other articles you might enjoy:
---
6 Simple Steps to Writing Content with Impact
By J. Autumn Nelson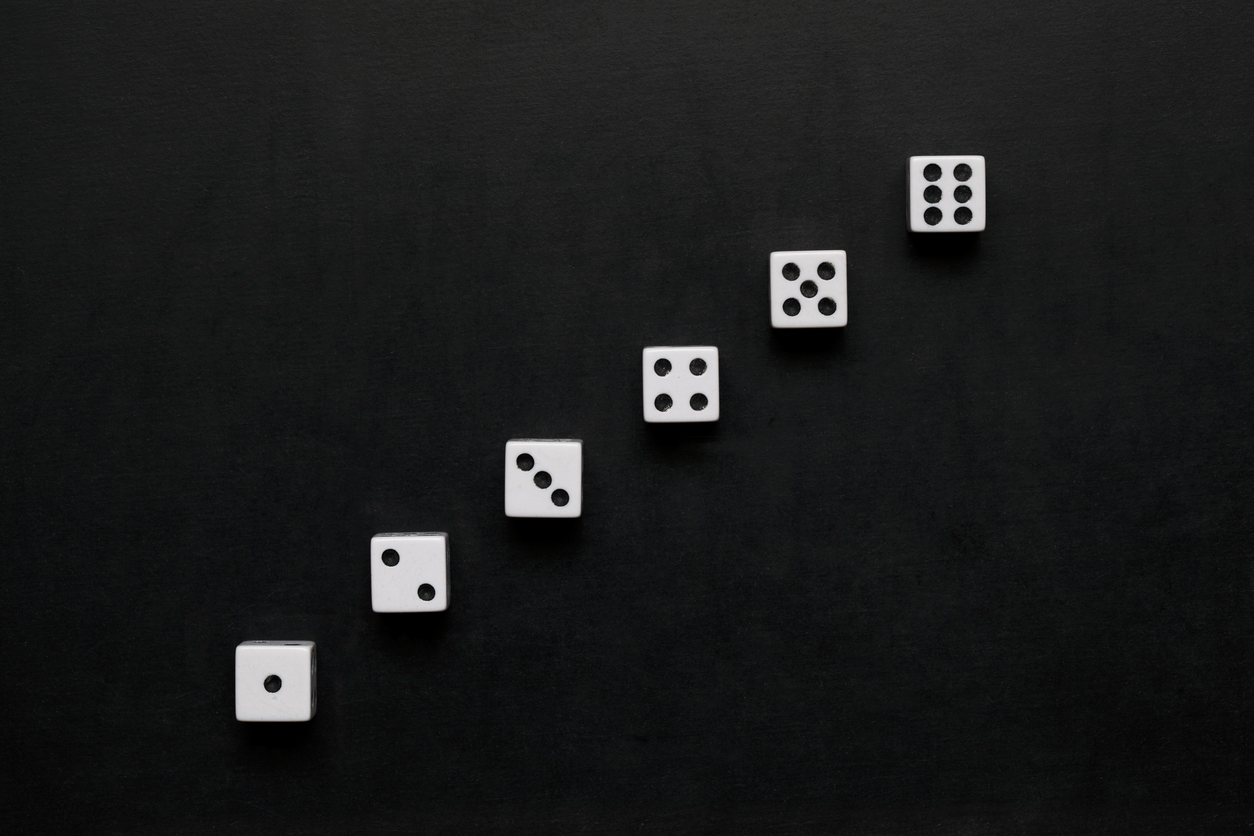 In a screen-obsessed society, consumers are fully conditioned to "kinda-sorta skimming over" and not really read content. It's called hyper-reading.
The challenge is writing with impact for the distracted digital age, To strike a chord with consumers, brand and loyalty marketers must prioritize clear, clever content for digital promotional experiences. Here are six simple secrets to writing irresistible content and bolstering clickthrough rates and brand loyalty.
1. Headlines Lead the Way If any content is read, it is the headline. With snappy commentary and a distinct brand voice, marketers can use a headline to capture readers' attention. Looking to boost engagement? Make it smart, disruptive and intriguing. For layout reasons, keep headlines tight—up to six or seven words, max. But above all, keep on-brand with real sincerity for experiences that truly move the needle.
2. Serve Up Snackable Content Keep content short and sweet. Copy should be "bite-sized" because most eyes are on a smartphone, and the average screen size fits in the palm of your hand. The marketers that keep behavioral preferences in mind will be the ones that emerge on top.
3. Stay Away from Stuffiness To gain trust, marketers must stay conversational in their choice of words. When giving direction, avoid technical, uptight words like "register" or "submit" or "login" because it scares readers away. Instead, use gentle, proactive words like "start now" that invite them to huddle in for a cherished conversation and pursue a call-to-action.
4. Be Bold, Be Sparingly Bold When drafting content, consider a brand's takeaway. For the greatest impact, marketers should use bold essential words that stand out, but don't oversaturate body copy. Emphasize the golden nuggets, the most important information a reader should soak in.
5. When in Doubt, Leave it Out Proofread all work. Obsess over it profusely and then read it again five times more. If a line doesn't flow, remove it completely. Doing so will make a brand's overall message stronger.
6. Make Buttons Go Beyond In the digital world optimize the use of buttons. When used appropriately, buttons can anticipate consumers' next move and lead them to the next step. For the best results, marketers should keep a button's call-to-action up to three words, max.
No matter the industry, if marketers focus on the overall delivery of the reading experience, as well as their creative messaging, content will be unforgettable. As legendary writer Dorothy Parker once said, "Creativity is a wild mind and a disciplined eye." Continue to unleash your creativity and stay passionate about your carefully chosen words, for the digital age will not restrict our ideas, but empower us to work even smarter.
J. Autumn Nelson is a copy director at HelloWorld, a Merkle Company. 
---
Other articles you might enjoy:
---