Target Embarks on Largest Push into Team Sports
With a new CEO at the helm, Target is readying a major push into sports as the official partner of Major League Soccer, along with other deals.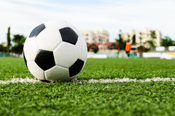 "There are so many things that drew us to soccer—it's multicultural, watched and played by families and is growing immensely in popularity," said Rick Gomez, senior vice president of marketing for Target. "We've partnered with several incredible organizations and vendors to invite soccer fans everywhere to engage with the Target brand in new ways."
The multi-year MLS deal includes plenty of airtime during MLS broadcasts on Univision, FOX Sports and ESPN. In-stadium experiences, player appearances and ownership of certain major MLS platforms are part of the mix.
Target will also play in its hometown, Minneapolis, MN. As the Official Partner of Minnesota United FC, the team's jerseys will sport the well-recognized Target bullseye logo beginning in late February. Fans can also expect to see on-field branding and plenty of events.
In stores there will be more action. Target has taken on the role of Official Retailer of U.S. Youth Soccer, offering huge reach to 3 million players between the ages of five and 19, along with 900,000 coaches, volunteers and administrators. Read the article …
Related articles:
The Differences Between Brand Experience, Experiential and Events
Bud Light Sweepstakes Offers Super Bowl Tickets for Life