Ryan Partnership Knows the View from the Aisles
In-store marketing has grown up into a more impactful, data-driven proposition: shopper marketing. And that means a greater involvement by promotional agencies in designing, activating and analyzing campaigns brands run inside retail outlets, says Karen Gebhart, senior vice president of Ryan Partnership, one of this year's Top 10 in-store/shopper marketing specialist agencies.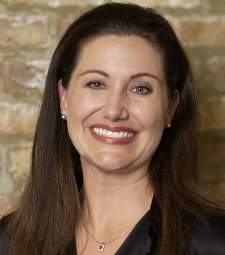 "We used to start out by learning the retailers' preferred vehicles and all the things you could and couldn't do inside the four walls of the store," she says. "Then we would execute our tactics. There was nothing like the level of collaboration, insight and strategizing that we do today. The days of just understanding the suite of tactics available, developing a program independently and just showing up to sell it in—those days are over with top customers."
Retailers in particular bring a powerful tool in the form of shopper data from loyalty cards or other rewards programs. For client GlaxoSmithKline and retailer CVS Pharmacies, Ryan created a mini-magazine that promoted a portfolio of GSK's wellness products and mailed twice a year to enrollees in CVS' ExtraCare loyalty database.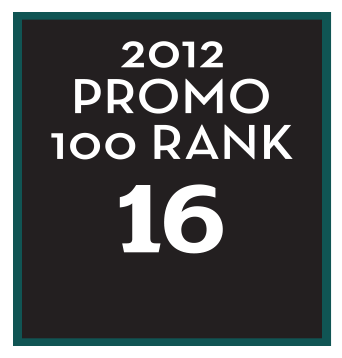 "Using that database to deliver highly targeted education and offers has helped CVS brand their stores as wellness centers," Gebhart says. "And for GSK, up to 80% of the purchase decisions are made before the shopping trip. So they can't just be inside the store."
Retail ecology is also driving in-store marketing to evolve in new directions. As more large chains adopt a "clean store" merchandising aesthetic, shelf talkers and overloaded endcaps are giving way to subtler presentations with equal impact combined with robust out-of-store tactics.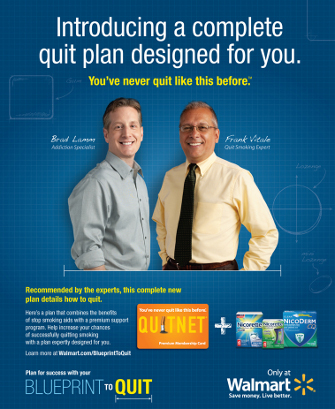 For example, in January 2012 Ryan worked with GSK brands Nicorette and Nicoderm to develop a customized, category-focused program for Walmart around smoking cessation. On the store shelf, Ryan helped to design the materials for "Blueprint to Quit", such as permanent category signage.
But because Walmart is in the "clean store" vanguard, Ryan and GSK also needed to deploy out-of-store elements to build awareness. Notably, they had to run ads for the campaign in national, high-circulation commercial magazines such as People and Good Housekeeping, and to build a really visible presence for it online, both on the Walmart.com site and on others.
"Once, such out-of-store tactics would have been classified as digital or as general advertising," says Gebhart. "But today they are all part of an integrated shopper marketing plan."