Q&A: Heineken Taps Into Experiences to Create Relevant Marketing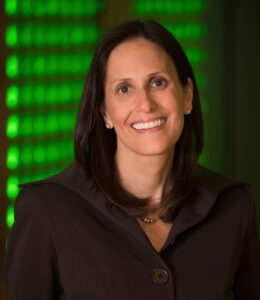 Chief Marketer recently chatted with Jessica Robinson, VP marketing for portfolio brands at Heineken USA, to get her take on the challenges on reaching both consumers and B2B audiences like distributors and retailers in the competitive beer and lager space.
Robinson not only brand strategy for the flagship Heineken brand, but the company's portfolio of Mexican brews such as Dos Equis and Tecate, and a diverse range of over 30 emerging and niche brands, such as Amstel, Red Stripe and Strongbow. Prior to joining Heineken over three years ago, she had 16 years experience in the CPG space, working for Pepsico and Nabisco.
"It's an interesting time for marketers to connect with consumers and retail partners in authentic ways," she says. "What works today might not always work tomorrow, because the landscape is changing."
CM: Have the target audiences for Heineken's brands evolved over the years?
ROBINSON: Absolutely. Our strategy going forward is based on understanding the art and science and the data, and where the big opportunities for our brands make sense, and then marrying that with where our brand are sold. An example would be Tiger Beer, a brand that is the number one Asian beer globally but in its infancy in the US. People may think of it as a brand for Asian Americans but it is really a brand for creative urbanites. As we expand and look to break out, we need to think about the brand broadly and look to launch it into markets where there is cultural relevancy in key cities.
---
You May Also Enjoy:
---
CM: Are Millennials a big target audience for you?
ROBINSON: It's interesting. Millennials are core to a lot of our brands, but not all of them. Take Amstel Light. That brand is one where we are going after a more mature consumer, 35+, because they grew up with Amstel but maybe forgot about it with the introduction of other craft beers. There's a great opportunity for us to remind consumers about the authenticity of the brand and where it comes from in Amsterdam.
The majority of our brands do go after Millennials, who grew up in a digital age and are used to customization and immediate rewards. There's so much information available to them and they are purposeful in their choices. They tend to gravitate towards brands that stand for something they are passionate about, and that they related to. It's important that we connect with consumers in an engaging way, in a two-way conversation. We want to make sure we're not just shouting our message at them.
CM: Is storytelling a big part of your content marketing approach?
ROBINSON: Storytelling is in everything we do. It's really key to showing what our brand stands for and showing that we have a consistent theme and tone of voice. For example, we've been able to tap into Spotify and leverage playlists for a brand like Red Stripe, which is all about the good vibes and sharing a positive energy. We can tap into experiences that consumers are having, and show we stand for something that is emotional and create a reaction of happiness. There's a lot of different ways we can tell our story.
CM: How do live events and experiential marketing fit into your mix?
ROBINSON: For brands like Strongbow, we've been able to tap into events like Coachella and sample products like our new Rosé Apple. That's a great way to get consumers in the right moment. But beyond live events, the key is real time marketing and connecting with consumers with something that is relevant and happening.
During the Olympics, the Jamaican Bobsled Team coach quit and threatened to take the bobsled with her. A like Red Stripe does not have the budget to be at a lot of events—but [for this] it was a matter of reacting quickly and saying to the team "hey, no sled. No problem. Put it on our tab. DM us and we'll be in touch." A day later, the team had a new sled. We were relevant in real time and were able to get more share of voice than other sponsors who were doing more traditional activations.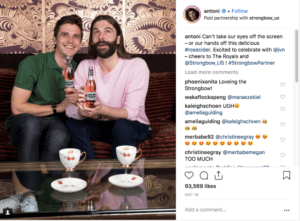 Another example is Strongbow, which has a deep heritage in England. We had a partnership with "Queer Eye" and were able to leverage [cast member] Antoni Porowski as an influencer. He hosted a segment on royal wedding party tips and ideas for hosting your own wedding party with Strongbow Rose Apple. He was on a livestream and brought a six pack to a viewing party, which generated buzz and awareness and a lot of sales.
CM: Is connecting with your B2B audience—such as distributors and retailers—an important part of your marketing mix?
ROBINSON: It's a critical part of our businesses. We focus on getting their support and share of mind to help us execute campaigns and prioritize us. We are in the process right now of start to activate for next year. We just had a distributor conference in Atlanta and presented plans for next year, ad talked about our new products and what is unique about our brands. It's absolutely part of what we do.
CM: Are your distributors and retailer clients involved in the marketing process for Heineken?
ROBINSON: Yes. It's important that we align, plan and collaborate with them. With retail partners like Walmart and Kroger, we do a lot of collaboration on new products, packaging, pricing and how to go to market, to make sure it is something their consumers will seek.
CM: Is attribution a challenge when trying to figure out what moved the needle, both for B2C and B2B audiences?
ROBINSON: The key always comes down to sales and to share. When we look at the different channels and platforms at our disposal, its really hard to measure what works. There are a lot of tool we tap into to measure our marketing mix, because we want to make sure we are delivering content that is relevant. We have sales lift studies between exposed and unexposed audiences, and we also have more robust options.
We just did a commercial effectiveness modeling study where we worked with analytics partners [to look at] all the consumer choices, from above and below the line, to see which metrics are the most compelling for our brands. It looks a little different for each of our core brands, and what's great is we can see direct [impact] when we have big TV or social campaigns, or shopper campaigns with partners. It's extremely important because we need all that data to go to our retailers and distributors and [show them] what we doing and why it will help them get a reaction from consumers.