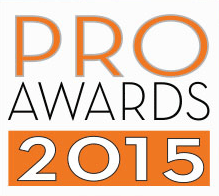 Campaign: Share a Coke Tour 2014
Brand: Coca-Cola
Agency: Momentum Worldwide
Other Awards for
"Share a Coke Tour 2014":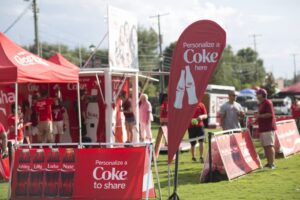 Personalization is a time-tested marketing tactic. With its Share a Coke Tour 2014, Coca-Cola and agency Momentum Worldwide proved that the technique works not only in traditional channels but also via unexpected media—such as soda cans.
The soft drink brand had already achieved worldwide attention with its customized bottles featuring 250 names in lieu of its logo. In summer 2014 it made the experience even more personal, by creating 10 vending-machine kiosks where consumers could order two cans, one featuring their own name and a second with the name of a friend. No matter how unusual the moniker, participants could receive a can of soda emblazoned with it.
The kiosks toured the country, appearing at 500 amusement parks and events during a 10-week period. A schedule was posted on ShareaCoke.com and promoted via local and social media, on the part of both Coca-Cola and the host locations. The tour trucks got in on the act too, with signage that read "To get your name on a Coke follow me." The vending machines featured a simple touchscreen interface, and consumers received their cans within 20 seconds of confirming the names they wanted printed. Knowing that consumers would be eager to show off their personalized cans on Facebook and Instagram, the brand encouraged them to use the #ShareaCoke hashtag.
Nearly 1.16 million personalized cans were produced, generating nearly 700,000 social media posts and contributing to the more than 2.4 million on-site impressions. And during the promotional window, sales rose 2%. Of course, that lift can't be contributed solely to the Share a Coke Tour, but it's safe to say that the promotion deserves a share of the credit.