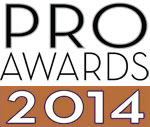 Campaign: Microsoft Hole in the World
Brand: Microsoft
Agency: Inspira Marketing Group/Interbrand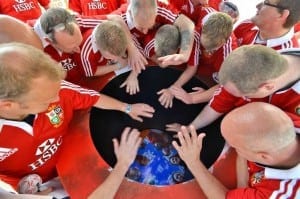 Just about every kid at one time or another dreamed of digging a tunnel straight through the earth's core and popping up on the other side of the globe. Microsoft and agencies Inspira Marketing and Interbrand implemented a 21st-century version of that fantasy to help position the technology brand as a provider of innovative and even fun solutions.
During the 2013 tour of the British & Irish Lions rugby team in Australia, Microsoft equipped cavelike holes in Cardiff, Wales, and Melbourne, Australia, with advanced Skype technology and display stages so that fans in one locale could shout "down" (or "up") the tunnel to fans in the other location for three days leading up to the second test game in the three-test series.
In addition to enabling fans of the Lions and the Australia Wallabies to trash-talk each other, Microsoft scheduled special events. Rugby icons and former team captains Garth Thomas of the Lions and Michael Lynagh of the Wallabies hosted the event kickoff, which included troops of break-dancers performing rugby-themed routines in each "hole." Videos of the performances were posted on msn.co.uk, where fans were encouraged to vote for the best dance. Fans were also able to "photograph" themselves into rugby games or poses with favorite players as well as recreate match-winning drives.
On June 29, the day of the hotly anticipated second test game, a sing-off between fans and players on both sides preceded a performance by Welsh band Manic Street Preachers; both performances went viral, contributing to the 4.6 million global social impressions using the hashtag #holeintheworld.
While 29,000 people were directly exposed to the promotion, including 9,600 fans who peered into one of the two "holes," the total news audience hit 50 million. And though the Wallabies won the June 29 test 16–15, Microsoft came out a winner as well.